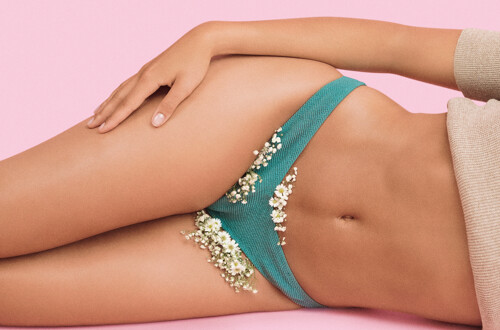 Brazilian wax near me
At-home beauty
Secure payment after completion of your appointment
The equipment (wax and spatula), a towel to protect your couch during the waxing session.
Wecasa explains...
Which method is used?
The Wecasa beauticians use waxing. After applying the wax on the area of skin to be waxed, the beautician quickly removes them in the opposite direction of the hair growth, guaranteeing a flawless result. Beauticians can use sugar wax, wax strips or hot wax. Please mention in the comments section the technique you want.
Where does the wax take place?
Some of our professionals use a portable table, others do the wax on your couch, by covering it with a towel. You can choose wherever you feel most comfortable: a couch or a bed.
What's a Brazilian wax?
With a Brazilian wax, your beautician will leave a triangle shape of hair. It's ideal for wearing swimsuits or high leg knickers.
How long does the wax last for?
After the wax, your skin stays silky smooth for 3 to 4 weeks.
Brazilian wax: Q&A
What is a Brazilian wax?
During a Brazilian wax, your beautician will wax your pubic hair and sculpt a triangle shape. This type of bikini line wax is very practical for wearing close-fitting lingerie or a high-cut swimsuit.
I'm looking to book a Brazilian wax near my home
Looking to have a Brazilian wax near your home? Have you ever thought about mobile waxing? This is exactly what we offer at Wecasa! We believe that nothing comes close to the comfort of your own living room! At home with no waiting, no other clients and a 100% dedicated professional to take care of you. Book whenever you want, even at the last minute.
How often should you get your bikini line waxed?
When you book your mobile Brazilian wax with our beauty professionals, the result is visible for 3 to 4 weeks on average. We advise you to wait for regrowth before booking your next hair removal session. This will ensure that you get an even sharper result from the hair removal!
What are the differences between a Brazilian wax and a Hollywood wax?
The difference between the Brazilian wax and the Hollywood wax is the shape resulting from the hair removal. With a Brazilian wax, we keep a triangle of hair above the pubis. In the case of a Hollywood wax, all of the pubic hair is removed. Get advice from Wecasa's beauty professionals who are familiar with both types of bikini line wax!
There are four types of bikini line waxes:
Basic bikini line
Brazilian wax
Half bikini line
Hollywood wax
How does a Brazilian wax work?
For a truly perfect triangle or Brazilian hair removal, Wecasa professionals use wax. This is the technique that gives the best results that remain visible for weeks. We highly recommend it!
Here is the process for waxing the Brazilian bikini line:
The beautician places strips of wax on the part that hair is to be removed from, taking into account the desired shape
The wax strips are then removed in a swift motion in the opposite direction of the hair growth
A lotion or moisturiser can be applied once waxing is complete to soothe any inflammation
How long does a Brazilian wax take?
Our beauticians estimate that a Brazilian wax will take 15 minutes. Other areas of the body, such as the legs or bum crack, can be waxed at the same time.