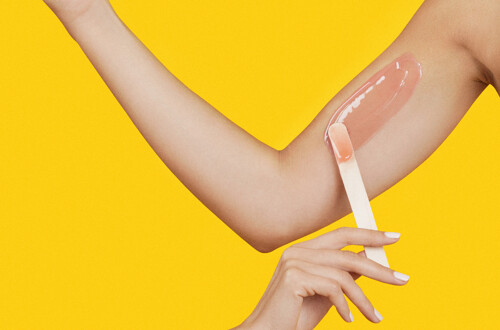 Full Arm Wax near me
At-home beauty
Secure payment after completion of your appointment
The equipment (wax and spatula), a towel to protect your couch during the waxing session.
Wecasa explains...
Which method is used?
The Wecasa beauticians use waxing. After applying the wax on the area of skin to be waxed, the beautician quickly removes them in the opposite direction of the hair growth, guaranteeing a flawless result. Beauticians can use sugar wax, wax strips or hot wax. Please mention in the comments section the technique you want.
Where does the wax take place?
Some of our professionals use a portable table, others do the wax on your couch, by covering it with a towel. You can choose wherever you feel most comfortable: a couch or a bed.
What's an arm wax?
It removes the hair from your entire arm, from the shoulder to the wrist.
How long does the wax last for?
After the wax, your skin stays silky smooth for 3 to 4 weeks.
Full Arm Wax: Q&A
Is arm waxing a good idea?
Hair on the arms is like Marmite; we either love it or hate it. It is a very personal thing. And we know it can give some people a real complex. So, full arm hair removal is a possibility if that's your desired aesthetic. But, because it is a sensitive area that is clearly visible in summer, people always ask themselves whether it's safe to wax it.
So, is waxing your arms a good idea or not? Some would say it is a very good idea if the hair's density, length or colour gives you a massive complex!
On the other hand, it is important to choose the right method of hair removal. Yes, there are quick temporary solutions such as a razor or hair removal cream, but you will have to be careful, especially as the hair is likely to grow back unevenly.
How long will it take for arm hair to grow back?
Regrowth after arm waxing depends, of course, on the hair removal method you choose. With a razor or cream, the hair will grow back very fast! You will already see hair on your arms again after two days. This means you will need to remove the hair almost every day, and that is really not practical.
A good alternative is waxing your arms! It is said that it takes 3 to 4 weeks for the hair to grow back. This is far less restrictive than daily hair removal. For arm hair removal that lasts as long as possible, exfoliate your skin every week.
How should hair be removed from a woman's arms?
Well, to avoid mistakes during arm hair removal, we'll let you into a secret… waxing! Wax is the safe bet for perfect arm hair removal. And here's why:
Hair is removed from the arms with hot wax in just a few minutes, provided you master this technique
Regrowth is smoother than with any other hair removal technique
The result of waxing is absolutely perfect; the hair is removed in its entirety while using a razor on the arms can cause ingrown hairs
How much is a full arm wax?
So, what does a full arm wax cost? It depends. First, it depends on the chosen technique: wax, wax strips, cream or razor! But it also depends on where it's carried out: at home, with a professional or at the salon.
For example, at Wecasa, we offer an arm wax service from £18.90. You will benefit from personalised advice in relation to your skin type and the hair growth on your arms.