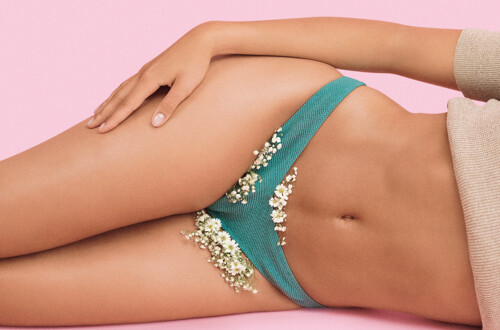 Standard Bikini Wax near me
At-home beauty
Secure payment after completion of your appointment
The equipment (wax and spatula), a towel to protect your couch during the waxing session.
Wecasa explains...
Which method is used?
The Wecasa beauticians use waxing. After applying the wax on the area of skin to be waxed, the beautician quickly removes them in the opposite direction of the hair growth, guaranteeing a flawless result. Beauticians can use sugar wax, wax strips or hot wax. Please mention in the comments section the technique you want.
Where does the wax take place?
Some of our professionals use a portable table, others do the wax on your couch, by covering it with a towel. You can choose wherever you feel most comfortable: a couch or a bed.
What's a Standard Bikini Wax?
A bikini line wax simply tidies up your natural hair growth, while removing any hair which is slightly sticking out from your bikini line.
How long does the wax last for?
After the wax, your skin stays silky smooth for 3 to 4 weeks.
Standard Bikini Wax: Q&A
What is a basic bikini line wax?
The basic bikini line wax is also known as a 'classic' bikini wax. And as this name suggests, it involves "simply" evening out the growth of bikini line hair. The hair on the thighs and outside of the pubis is removed to create a harmonious shape. That's literally it! Getting a basic bikini line wax is ideal for wearing a swimsuit or pretty lingerie.
Does a bikini line wax hurt?
Everyone knows a bikini line wax isn't exactly fun. Because it involves your private parts, it can be painful, yes. But fortunately, Wecasa professionals are used to performing this type of hair removal! This means the hair is removed quickly and safely.
You can prepare yourself as follows to make the most of your basic bikini line wax:
By exfoliating regularly: this makes it easier to remove the hair
Leaving 3 to 4 weeks between each bikini line wax for a successful result and sufficient regrowth (and avoid shaving in between!)
Our beauty professionals will be delighted to give you advice on the best preparation for hair removal depending on your skin type and hairiness.
How much does a basic bikini line wax cost?
Are you tempted by a basic bikini line wax and fancy giving it a go? You should know that the price will vary depending on the location you choose. You can also book your a mobile bikini line wax! For example, at Wecasa, prices start at £12.90 for a basic women's bikini line wax.
What is the difference between a basic bikini line wax and a half bikini line wax?
There are various types of bikini line waxes. It's quite an art! And we recommend relying on the expertise of Wecasa professionals; they will be able to advise you! But don't forget, you can choose the shape of the bikini line depending on the visual effect you are going for. Here are the different types of bikini line waxes:
Half bikini line wax - removing hair from the pubis by creating a horizontal rectangular shape like a "landing strip" or "metro ticket"
Brazilian bikini line wax - this technique is similar to the half bikini line wax but with a triangular shape instead!
Full bikini line wax - this consists of removing all the pubic hair from your body
Basic bikini line wax - this makes it easier for hair to grow naturally and evenly
What method is used for the basic bikini line wax?
Wecasa beauticians use the waxing method. Here are the various steps:
Wax strips are applied to your skin at the bikini line
Your beautician removes the wax strips quickly (always in the opposite direction of pubic hair growth)
The result? A flawless basic bikini line wax, just as you wanted!