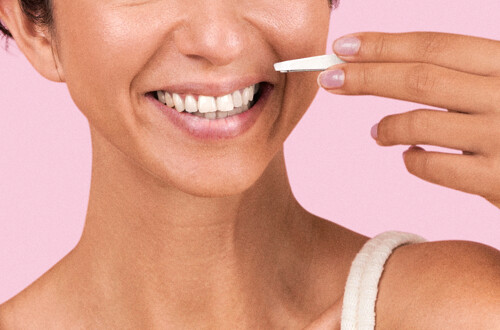 Lip Wax near me
At-home beauty
Secure payment after completion of your appointment
The equipment (wax and spatula), a towel to protect your couch during the waxing session.
Wecasa explains...
Which method is used?
The Wecasa beauticians use waxing. After applying the wax on the area of skin to be waxed, the beautician quickly removes them in the opposite direction of the hair growth, guaranteeing a flawless result. Beauticians can use sugar wax, wax strips or hot wax. Please mention in the comments section the technique you want.
Where does the wax take place?
Some of our professionals use a portable table, others do the wax on your couch, by covering it with a towel. You can choose wherever you feel most comfortable: a couch, an armchair, a chair, a bed, etc.
What's an upper lip wax?
It removes the hair from your upper lip. You can state the exact area you would like waxed.
How long does the wax last for?
After an upper lip wax, your skin stays silky smooth for 2 to 3 weeks.
Lip Wax: Q&A
Is an upper lip wax a good idea?
Of course, an upper lip wax is always a good idea if you are feeling self-conscious. If it might help you feel at ease with yourself, without fear of judgment; go for it!
But upper lip hair removal can be scary! Above all, you might be worried that the small amount of hair there now might grow back thicker.
We recommend an upper lip wax first and foremost!
How should you wax lips properly?
For a successful upper lip wax, choose a cold or lukewarm wax so as not to burn yourself.
When a professional does it, a wax only takes a few minutes for a visible result for 2 to 3 weeks.
Our advice? Make sure you book a waxing appointment for the end of the day! Your skin might be red just after waxing. Don't worry, this will fade in a few hours.
How long does it take for the hair to grow back after an upper lip wax?
Have we convinced you? Now it's time for your upper lip wax! Be aware that an upper lip wax by a beautician offers results for 2 to 3 weeks.
How much is an upper lip wax?
If you choose to have a professional upper lip wax, great! Say a pain-free goodbye to unwanted body hair and the complex that comes with it!
Our beauticians will advise you according to your skin type and, above all, will have the right movements to ensure that the wax is a success.
An upper lip wax by Wecasa starts at £7.90 for this area.
Which technique is best for upper lip hair removal?
First of all, it is very important to completely remove your makeup and cleanse your face well before starting to remove hair from the upper lip. Clean skin is essential!
If you are unsure about which upper lip hair removal technique to choose, here is a breakdown of the different methods:
Tweezers - this may be the solution if you only have a little bit of hair. But you will have to be patient!
Waxing - this is the technique we definitely recommend! And for good reason; it is a fast and very effective hair removal technique.
Laser hair removal - you can also go for permanent hair removal. But this technique is expensive and is not suitable for all types of skin or hair.
Finally, you can also have the upper lip bleached but be aware that the hair is bleached but is possibly still visible. Be sure to test the product before using it for the first time.