The 5 best nail salons in London
Looking for the best nail salons in London but don't know where to start?
There are literally thousands of nail salons in London, so how do you choose the right one? It can be tricky, but our top tips are to look for a salon that offers a wide range of services, has a good reputation, and is conveniently located. If you're looking for a nail salon near London, you'll have no shortage of options.
However, to help you narrow it down, we've compiled a list of our top picks for the best nail salons in London.
This comprehensive guide will help you find the perfect salon for your needs, whether you're looking for a luxurious experience or a quick and easy manicure.
Duck & Dry
Best for: Cocktail hour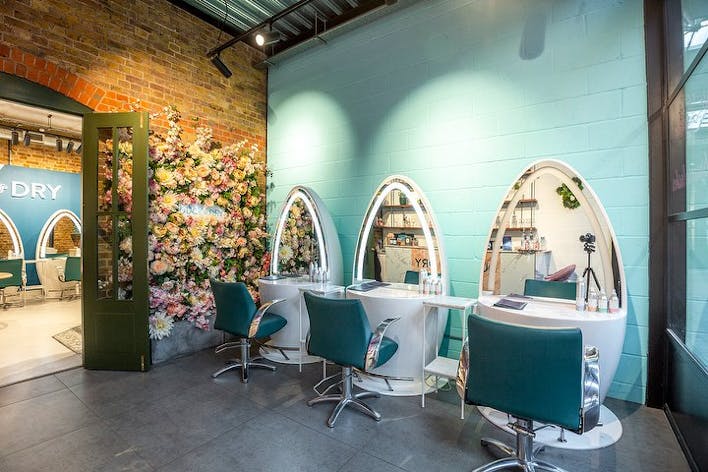 Photo: Treatwell
Duck & Dry is the perfect place to unwind after a long day at work. With a cocktail in hand, you can sit back and relax while the talented staff takes care of you. While their main focus is their hairstyling and blowdrying services, they also offer a range of express manicures and pedicures. They offer an express, classic, or deluxe manicure or pedicure option, starting at just £20. Sip on some Prosecco or enjoy an espresso while you get your nails done, it's the perfect way to treat yourself. Duck & Dry has multiple locations across London, including Chelsea, Mayfair, Soho, and Islington.
The Paint Shop by Nails Inc
Best for: A quick fix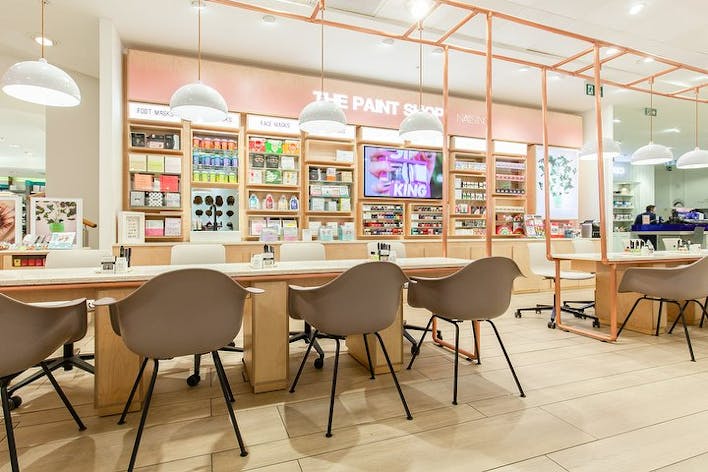 Photo: Treatwell
Nails Inc is one of the most popular nail stores in London, and their Paint Shop location at Selfridges is perfect for a quick manicure or pedicure. Not only can you shop through their wide range of colours and products, but you can also get your nails done in-store. They offer classic, express, or luxury manicures and pedicures, starting at just £29. You can choose from over 50 different colours, and they have a range of finishes including gel, Shellac, and standard polish. You can even add on extras like nail art or paraffin wax treatments. The Paint Shop is also great for those who are short on time as they offer express services that can be done in 30 minutes or less.
Nails & Brows Mayfair
Best for: Endless choices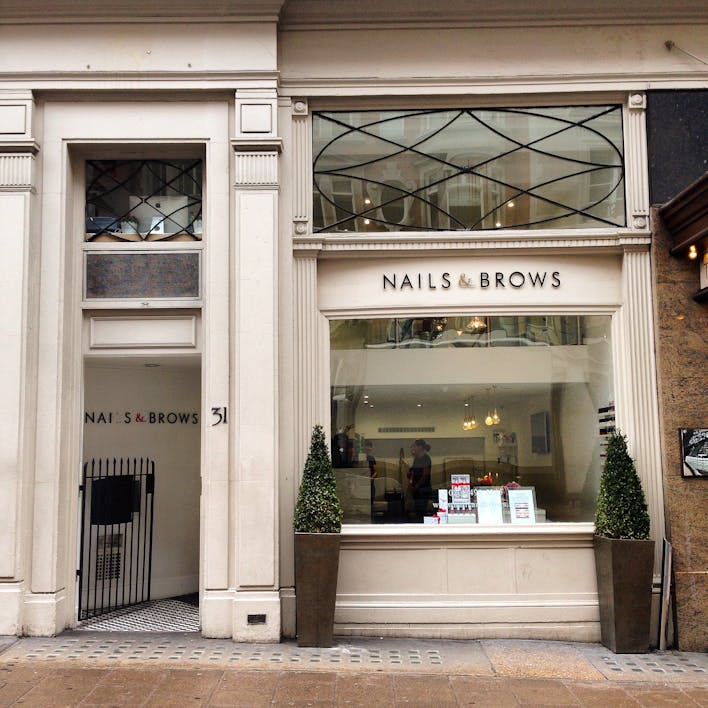 Photo: Mayfair Eccentrics
Nails & Brows is the first luxury nail salon and brow beauty boutique in London, and it's the perfect place to get pampered. They offer a wide range of services, from express manicures to Shellac removal. With one floor dedicated entirely to brows and another to nails, you'll be spoilt for choice. They have over 200 colours of polish to choose from, and their team of highly skilled technicians will make sure your nails are perfect. Their classic "Twenty minute manicure" starts at £43, and their Shellac manicure starts at £73.
Ama the Salon
Best for: Natural nails
Photo: AmatheSalon
Ama the Salon focuses on using a range of organic, vegan, and cruelty-free products to give you the perfect natural nails. They offer a range of both classic and gel polish brands to choose from that are up to 90% natural and free from harmful chemicals. Their team of highly skilled technicians will make sure your nails are healthy and looking their best. They offer a range of services including their "Naked manicure", gel manicure, and their "Free-from" gel manicure and pedicure options starting at £25. You can also add on extras like callus treatments or nail art. Ama is the perfect salon for those who are looking for a healthy and natural option.
Wecasa
Best for: An at-home manicure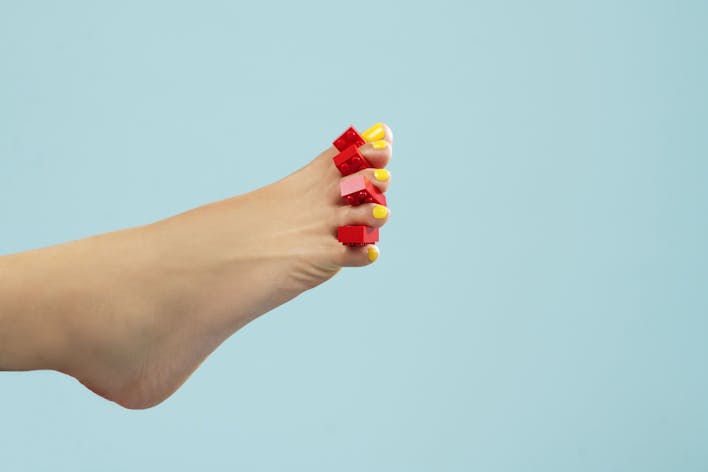 Wecasa is the one-stop shop for all things at-home services and one of the best alternative options for London nail salons. They offer a wide range of services including manicures, pedicures, massages, and even hair styling. You can book one of their highly skilled professionals to come to your home and give you the perfect manicure or pedicure, at a time that works best with your busy work and life schedule. For those that are looking for a convenient option to suit a busy lifestyle, or simply want to avoid the salon environment, Wecasa is a great option. Prices start at £24.90 for a basic manicure or pedicure, and they offer a range of extras like babyboomer, French tips, or gel polish for an additional cost.
With Wecasa, the best nail salon in London is in your living room!