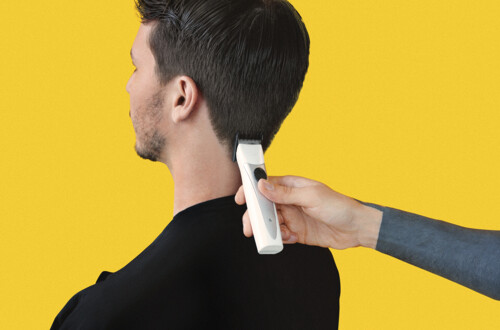 Men's Haircut near me
At-home hair cut
Secure payment after completion of your appointment
The professional equipment required for the haircut and blow-dry. A smock to protect your clothes.
Wecasa explains...
What is the exact definition of a haircut?
If you just want to shorten your haircut at the back of the neck, on the sides, or refresh it a little, our hairdressers use clippers or scissors depending on what you want. Don't hesitate to ask them for advice on what style and length would suit you
Where does the haircut take place?
You can choose wherever is most comfortable. All you need is a comfortable chair and a table where the professional can set down their equipment. So your haircut can take place in your living room, your bathroom or any other room. We do, however, recommend avoiding rooms with a carpet.
What's included in the "haircut" service?
The price includes the haircut itself as well as a simple blow-dry.
The session takes place in my home, will my living room remain tidy?
Yes, absolutely! At the end of the session, your hairdresser will tidy everything up.
Either your professional will bring a protective cover: in this case, they will pick it up
If not, they will hoover or sweep the room.
In any case, everything is taken care of so that your living room is left in the same state it was before the session.
The Wecasa hairdressing magic