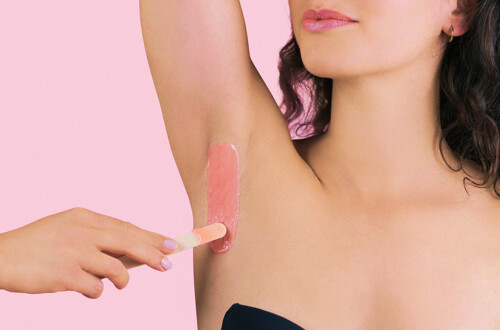 Underarm Wax near me
At-home beauty
Secure payment after completion of your appointment
The equipment (wax and spatula), a towel to protect your couch during the waxing session.
Wecasa explains...
Which method is used?
The Wecasa beauticians use waxing. After applying the wax on the area of skin to be waxed, the beautician quickly removes them in the opposite direction of the hair growth, guaranteeing a flawless result. Beauticians can use sugar wax, wax strips or hot wax. Please mention in the comments section the technique you want.
Where does the wax take place?
Some of our professionals use a portable table, others do the wax on your couch, by covering it with a towel. You can choose wherever you feel most comfortable: a couch or a bed.
What's an underarm wax?
It removes all the hair from your armpits, under your arm.
How long does the wax last for?
After the wax, your skin stays silky smooth for 3 to 4 weeks.
Underarm Wax: Q&A
How much does an underarm wax cost?
The price of an underarm wax will vary according to several criteria:
What hair removal technique do you use?
Which part of the UK are you based in?
Are you going to have your underarms waxed at a salon or at home?
Generally, when you go through a mobile professional, the technique used is waxing! Underarm waxing is indeed the best technique for soft, smooth underarms for several days.
Underarm waxing by Wecasa professionals starts at £11.90.
What should you do after an underarm wax?
Underarm waxing can be painful for some people; the area is quite sensitive because the skin under the arms is thin! For sensitive skin, as well as for people with normal skin, we recommend first of all that you first never use deodorant right after waxing.
Redness, ingrown hair, itching... To soothe irritation caused by underarm waxing, you can apply a soothing cream or lotion. For example, a cream composed of Calendula flowers will be perfect for this.
How should you remove the hair from your underarms?
The underarms are a sensitive area that need to be taken care of. Be sure to choose the most appropriate hair removal technique for you!
Generally, underarm hair can be removed in many different ways:
With hair removal cream
With a razor
With tweezers
With an electric epilator
By pulsed light
With warm wax or cold wax strips; cold wax is not recommended on this fragile area of the body
How long does it take for hair to grow back after underarm waxing?
The time it takes for hair to grow back will vary depending on your chosen hair removal technique. By opting for underarm wax hair removal by a beautician, hair will grow back after 3 to 4 weeks. This is the underarm hair removal technique with the best long-term results!
In comparison, if you decide to shave your armpits, the regrowth will be visible just a few days later. For a clean result, you will have to shave every week.