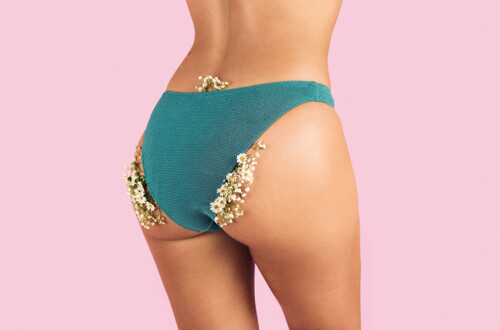 Inter-Buttocks Wax near me
At-home beauty
Secure payment after completion of your appointment
The equipment (wax and spatula), a towel to protect your couch during the waxing session.
Wecasa explains...
Which method is used?
The Wecasa beauticians use waxing. After applying the wax on the area of skin to be waxed, the beautician quickly removes them in the opposite direction of the hair growth, guaranteeing a flawless result. Beauticians can use sugar wax, wax strips or hot wax. Please mention in the comments section the technique you want.
Where does the wax take place?
Some of our professionals use a portable table, others do the wax on your couch, by covering it with a towel. You can choose wherever you feel most comfortable: a couch or a bed.
What's an inter-buttocks wax?
It removes the hair between your buttocks.
When should I book this type of wax?
This service is ideal in addition to a French or Hollywood wax.
How long does the wax last for?
After the wax, your skin stays silky smooth for 3 to 4 weeks.
Inter-Buttocks Wax: Q&A
What is inter-buttocks hair removal?
It's called inter-buttocks hair removal; but what is it?
First of all, we need to explain the lingo. The inter-buttocks is the line between the bum cheeks.
Just like the bikini line, hair can be removed from the inter-buttocks. As you will know, the problem with the inter-buttocks is that it's not easy to get to.
This is why inter-buttocks hair removal is most often done by professionals. Inter-buttocks hair removal involves waxing the hair between the two buttocks.
Which inter-buttocks hair removal technique should you go for?
Inter-buttocks hair is located in an intimate area that is difficult to reach if you want to wax it yourself.
However, if you wanted to give it a try, you could use a manual razor, pulsed light hair removal or waxing... But beware, the anal mucosa is a very sensitive area!
To make sure you don't hurt yourself, you can book an inter-buttocks wax by a beauty professional. The most popular technique to remove hair in this area is by waxing. When done well, waxing the inter-buttocks is often much less painful than waxing the bikini line because the skin is less sensitive there!
The wax used on the inter-buttocks is a low temperature wax. Hot wax is not recommended due to the risk of burns.
How should you prepare properly for an inter-buttocks wax?
If you are intimidated by the idea of an inter-buttocks wax, here's everything you need to know to make sure everything goes smoothly:
Before waxing, you will often be offered an intimate wipe or a disinfectant lotion for hygiene reasons
The position chosen for your inter-buttocks wax will depend on the beautician's routines; for example, she may ask you to draw your legs up to your chest or lie on your stomach
The inter-buttocks is less sensitive than the bikini line; waxing it is really not painful
After waxing, a suitable moisturizer should be applied sparingly because the intergluteal cleft is a sensitive area
The results of an inter-buttocks wax are visible for 3 to 4 weeks
What does an inter-buttocks wax cost?
An inter-buttocks wax by a Wecasa professional starts at £4.90. Often, it is done at the same time as the bikini line or other parts of the body.
Should I have an inter-buttocks wax?
To be honest, it's a question of intimacy and we would say it's completely up to you!
For men and women who want an inter-buttocks wax, just like the bikini line, it is often a question of appearance. There is no more visible hair when wearing high-cut lingerie or swimsuits.