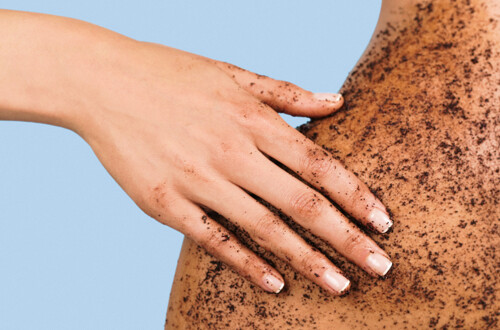 Back Facial near me
At-home beauty
Secure payment after completion of your appointment
Various skincare products.
Wecasa explains...
What is a back facial?
Like a facial, but performed on your back, this treatment is designed to purify and hydrate your skin. Your beautician will deeply cleanse your skin, perform a gentle exfoliating scrub to buff away dead skin cells, apply a mask, then a soothing moisturiser. The result: soft, clean back skin that can breathe again.
This treatment is for anyone who…
Is bothered by spots or backne.
Wants soft, glowing back skin.
Fancies a treatment that's part skincare, part beauty.
Practical info
Your beautician will bring their own massage table for this treatment
Do not miss the opportunity to complete your treatment with a back massage if you wish
The magic of Wecasa
1. Choose your service
Choose your services, indicate your availabilities. It's today? We'll make it happen!
2. Get matched with a trusted beautician
They're experts and right nearby - how convenient!
3. Your pro arrives with everything needed
Enjoy your me-time, at home!
The FAQ
What is a back facial?
A back facial is a type of facial treatment that specifically targets the skin on the back. This treatment can help to improve the appearance of the skin on the back by cleansing, exfoliating, and hydrating the skin. A back acne facial treatment can also help to relieve tension and muscle aches in the back. It's a type of back cleansing treatment that's similar to a facial, but with a specific focus on the back.
What are the benefits of a back facial?
A back facial can offer many benefits for the skin, including:
Cleansing and exfoliating the skin to remove impurities and dead skin cells
Hydrating the skin to keep it looking healthy and nourished
Improving the appearance of the skin by giving it a more radiant and youthful glow
Relieving tension and muscle aches in the back
How is the back facial treatment done?
The back facial generally lasts between 30 minutes and 1 hour.
First, the massage therapist uses professional care and back facial products to gently exfoliate the skin on your back. This treatment may be accompanied by a skin cleansing or a steam bath to facilitate the disappearance of impurities from the skin.
Secondly, your beauty therapist could practice a relaxing back massage if you choose the massage option at an additional cost. This will help to loosen any knots or tension you may feel in your back muscles.
Finally, a hydrating mask is applied to help nourish and revitalize the skin on your back.
Booking a back facial treatment at home, how does it work?
Do you want to treat yourself to this moment of happiness? Hiring a mobile beautician has never been easier, they come to your home at the time that suits you.
To book a back facial at home, simply enter your postcode on the Wecasa website or app and choose the appointment date and time that suits you best. Next, you'll have the option to choose from a range of qualified therapists in your area or let Wecasa choose the best one for you. Finally, enter your credit card details for the service (don't worry, you won't pay a dime until after the service is completed!) and wait for your therapist to arrive at your door!
A few things to know before booking a back facial treatment with Wecasa:
The Wecasa mobile beauty therapists are trained in back care techniques and have recognized experience in their field. It's simple: you'll only find the best here!
Our service is available anywhere in London, 7 days a week.
Beauticians travel with a massage table to ensure the same comfort as in a massage institute.
The price for a Wecasa back facial treatment is £34.90 for 35 minutes.