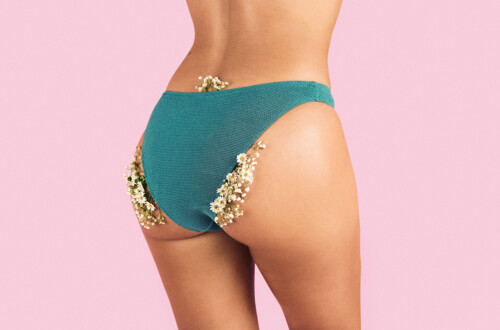 Buttocks Wax near me
At-home beauty
Secure payment after completion of your appointment
The equipment (wax and spatula), a towel to protect your couch during the waxing session.
Wecasa explains...
Which method is used?
The Wecasa beauticians use waxing. After applying the wax on the area of skin to be waxed, the beautician quickly removes them in the opposite direction of the hair growth, guaranteeing a flawless result. Beauticians can use sugar wax, wax strips or hot wax. Please mention in the comments section the technique you want.
Where does the wax take place?
Some of our professionals use a portable table, others do the wax on your couch, by covering it with a towel. You can choose wherever you feel most comfortable: a couch or a bed.
What's a buttocks wax?
It removes the hair on the buttocks.
How long does the wax last for?
After the wax, your skin stays silky smooth for 3 to 4 weeks.
Buttocks Wax: Q&A
Buttocks wax: which technique should I choose?
A buttocks wax involves having all the hair removed from your bum.
The buttocks, like the intergluteal cleft, are sensitive and also very hard to reach!
So, waxing your buttocks yourself is like mission impossible...
Best get a professional to do it! You get a clean result, which lasts for several weeks and most of all, you don't risk making any mistakes!
Generally, beauty professionals use the waxing technique. It is the best one!
The professional buttocks wax used is generally applied at a low temperature so there is no risk of burning this sensitive area.
How can hair be removed from a woman's intergluteal cleft?
A Wecasa mobile buttocks wax does not include the intergluteal cleft. You will need to book an intergluteal cleft wax separately.
The best technique for removing hair from the intergluteal cleft is waxing. Because this area is very fragile and tricky, we recommend that you do not wax it yourself.
How often should you have your buttocks waxed?
If you go for buttocks waxing, it can be done every 3 to 4 weeks. Be aware that waxing reduces regrowth over the long term; the hair grows more irregularly and becomes less dense and less robust.
You will never get a result like that with a razor or electric hair removal. On the other hand, if hair is removed from the bum with a razor, it will grow back faster.
How much does a buttocks wax cost?
A buttocks wax by a Wecasa professional starts at £9.90.
For a perfect result, you can also book an intergluteal cleft wax at the same time; prices start at £4.90.
How should I prepare for a buttocks wax?
Follow our tips for getting the best possible result from your buttocks wax:
Ideally, the hair should be 10-15 mm long at most before being removed. If necessary, your beautician can cut the hair using scissors before waxing
A cleansing lotion is applied before each waxing session or you can use a hygienic wipe to clean the area
After waxing the buttocks, apply a cream or an oil with active ingredients to hydrate the skin
You can exfoliate every week; this reduces the appearance of ingrown hairs
So that you feel comfortable while getting waxed, do chat to the beautician and ask her how the session works!