Find cleaning jobs near you
Get your first job within hours
Join for free, no exclusivity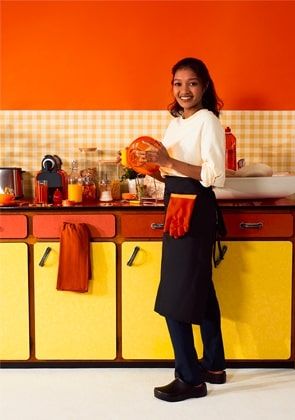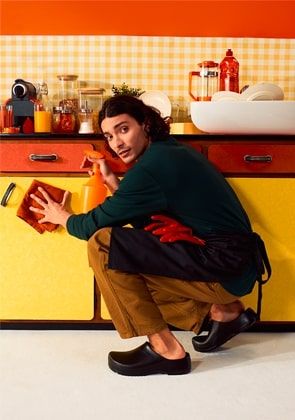 How does it work?
Register in 2 minutes and schedule an appointment with our team.
Set up your app to choose when and where you want to work.
We send you proposals that you are free to accept or decline.
Manage your appointments and carry out your services at the customer's home.
Receive your payment the following week. We manage the invoicing, so you can work with peace of mind!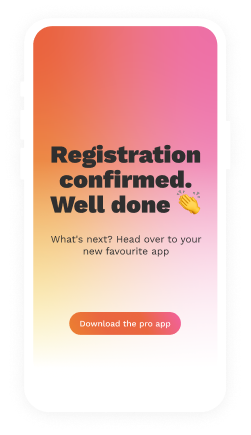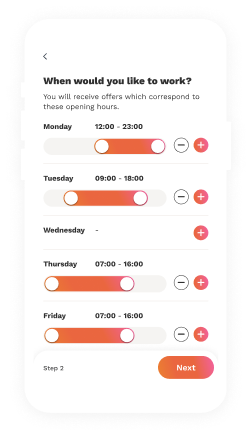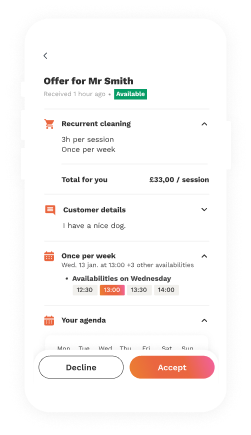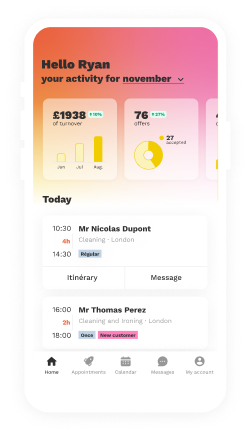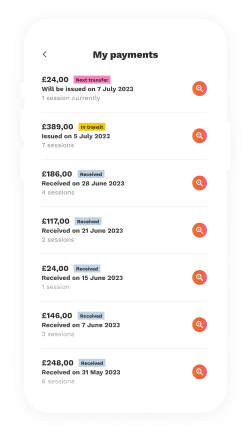 Frequently asked questions
Does it cost anything to join Wecasa?
No! It doesn't cost anything to partner with us, use our platform, or even close your Wecasa account. All we take is a fair commission on each service you perform. When you're sent job proposals, this commission will already have been deducted, so that you can see exactly how much you stand to earn from each job.
How do I partner with Wecasa?
It's simple: just sign up using the above form, then download the Wecasa Pro app from your smartphone's app store. After that, there's a few more quick steps which the app will guide you through: sending us your ID and a few other documents, setting up your professional profile, and learning about how Wecasa works.
What can Wecasa do for me?
Whether you're a seasoned mobile professional or you're only just starting out, Wecasa has a lot to offer. We find clients near you, help you build loyalty with them, handle payments and invoicing, and integrate you into a network of skilled at-home professionals. All this so that you can focus on the most important part: your job, and providing a great service to clients!
How will I be paid?
Being a mobile professional can mean chasing clients for payment—but not with Wecasa! As soon as clients book, we make sure they have enough money in their account for the service. The day after the appointment, the client is debited, and you get paid by bank transfer—you get to choose whether payments are weekly or monthly. Plus, we sent you summaries of everything you've earned with Wecasa every month, trimester and year, to make your tax declarations easier.
What are the requirements to become a Wecasa pro?
To partner with Wecasa as an at-home cleaner, you must be able to work as self-employed in the UK: this includes UK nationals and most residents with settled status or limited leave to remain. In addition, you should have at least one year of experience in cleaning, preferably cleaning private homes, and you'll need to send us a clear, basic DBS check.
Are there any rules for Wecasa partners?
With Wecasa, you can work the way you want to: there's no minimum number of jobs you need to perform, no set working hours, no exclusivity and no commitment. Nevertheless, there are a few things we ask you to do, to ensure that our partnership goes smoothly:
Respond to all of the job proposals we send you: if you can't do a job, no problem! Please just let us know in the app, so that we can pass it on to another professional and give the client a quick response
Honour accepted proposals: when you accept a job proposal, you make a commitment to attend it. Please make sure to honour the appointment, and in case of an emergency, let us know as soon as possible
Build client loyalty: the Wecasa platform allows clients to rebook with you, and the more clients rebook, the more new proposals you're sent. Make sure to work with returning clients on Wecasa, not privately, to increase your Wecasa reputation
And finally, of course, provide your clients a high-quality service using professional equipment!
Wecasa pros love working with us!
The app is super easy to use, and the Wecasa team is always available. They are very helpful.
I love the flexibility Wecasa has to offer: I can work when I want to, I can book my own holiday.
Wecasa fits perfectly with my lifestyle, I get the pick the jobs I want and can continue my other job.
I love working with Wecasa, the app is easy to use, and the team is super friendly.
I am increasing my clientele thanks to Wecasa. For me, Wecasa is a bit of a modernisation of my profession, Wecasa meets a real growing demand. Thank you Wecasa, application, but with a human touch! Stéphanie
I find the Wecasa app very fun and easy to use, it allows me to fill my empty time with appointments without constraint or exchange of money, no negotiation possible on the rate with the customers (which means less to manage).
Great service, I've worked with multiple other apps but Wecasa tops the lot. I really like the appointment reminders 1 hour before.
I chose to go mobile so that I could be available for my children, I get my work done yet remain free. The Wecasa team is top notch!
A winning partnership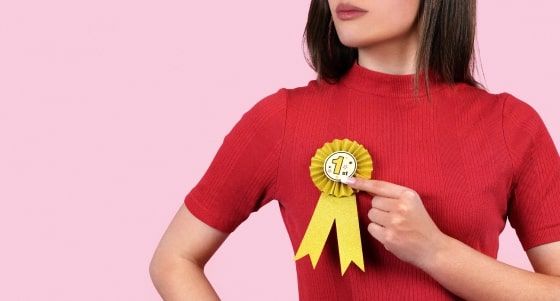 We help you succeed
From the onboarding to your first order, our team is here to assist you throughout the process and answer all of your questions.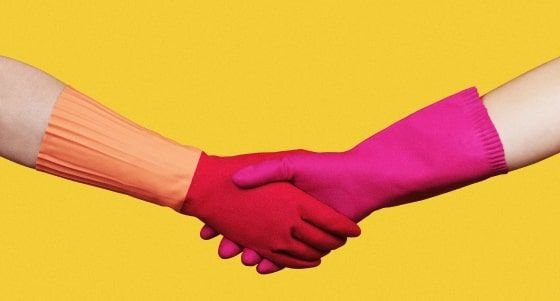 We've got your back
As a Wecasa partner, you are 100% covered by Collective Benefits. This insurance protects you against any damages that may occur during a session. Additionally, if a client fails to pay, we promise to pay you on their behalf. We are with you through thick and thin..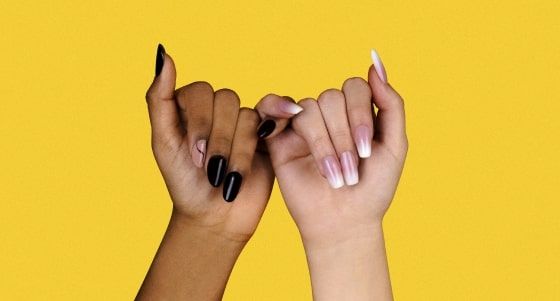 The power of a community
Join the community of domestic cleaners. Chat and exchange best practices with fellow pros through the WhatsApp group, Facebook group or during our events. Yes, we love meeting you!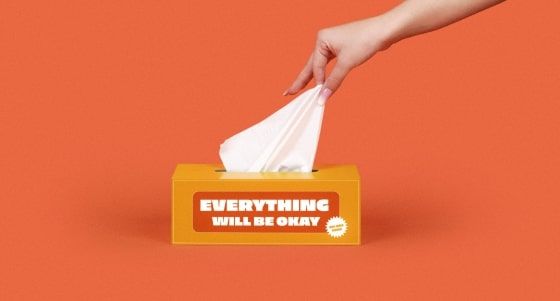 Our cleaning code of conduct
At Wecasa, a successful cleaning session means having a spotless home afterwards, but it also means a service carried out under good conditions.