Become a

Wecasa

Cleaner

Do you have talent? We have

customers

Are you an independent home cleaning professional?


Perhaps you are tempted by the adventure, but you have thousands of questions?

With Wecasa, you are in the right place!
£1,200
achievable per month
Wecasa takes care of everything!
No commitment, no exclusivity: what does this mean for you?
In a nutshell: it means that you are free. Free to define your geographical area, your working hours and your services from our catalogue. Free to accept or refuse each proposal. Free to keep your personal clientele and any other partnerships you may have.
How much is the Wecasa commission?
When we send you job proposals, we will indicate the exact amount you will receive and our commission will already have been deducted. This gives you clear information about your fee, so you can decide whether or not to accept each proposal.
How will I be paid?
We know: as a mobile professional, you sometimes have to chase a client for payment, and that's no fun. Wecasa pays you by bank transfer on a weekly or monthly basis, which is quick and easy, and every week, month, quarter and year we send you a statement of the sessions you have done with Wecasa for your declarations.
What will Wecasa do for me?
We find clients near you, with whom you then build loyalty on the Wecasa app. We manage the payment, invoicing, before and after sales service. We integrate you into the network of home professionals, we believe in you and your talent. And you? You concentrate on the essential: your job!
What are the requirements in order to become a Wecasa pro?
To join Wecasa as a pro, you must:
Be self-employed
Have at least one year of experience in house cleaning / home childcare
Pass an interview with our team
Be authorised to work in the UK
Not yet self-employed? Take the leap!
What are my commitments to Wecasa?
The partnership with Wecasa is free of charge, without exclusivity and without commitment.
We support you in the development of your business.
To make it work for you and for Wecasa, we ask you to follow a few simple rules:
✅ Respond to every proposal, even to decline
⏰ Honour accepted appointments
😊 Carry out appointments in person
⬆️ Ensure a quality service using professional equipment
ℹ️ Retain customers on Wecasa
Partnering with Wecasa is first and foremost a relationship of trust. We look forward to starting this journey with you.
How does it work?
You receive job offers
We send you offers that correspond to your area, your schedule and your services.
You know how much you will earn
For every appointment we show you the net amount that you will be paid.
You are free!
You can accept or refuse any job offer.
A winning partnership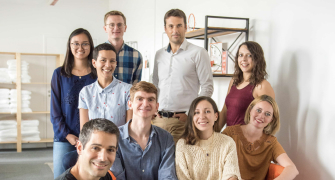 Strong values
At Wecasa, we are nice people, and we prove it every day. We take care of our customers and our professional partners.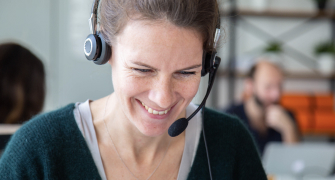 Dedicated Wecasa contacts
Need help? At Wecasa, a team is dedicated to helping you, from Monday to Friday, from 9am to 6pm. You will always find answers to your questions.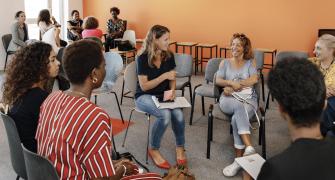 The strength of a team
The Wecasa professionals' collective is a professional and friendly environment. You will find daily advice, regular video meetings and mutual support.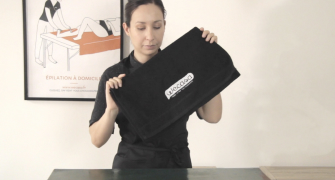 Wecasa Academy
Our training centre offers tailor-made training courses in all our sectors of activity, all year round. We help you develop your skills.
Wecasa pros love working with us!
Wecasa offers me a key service with an impeccable organisation that allows me to plan my appointments perfectly and with attractive rates. I highly recommend it to professionals wishing to work mobile.
Great team, well developed platform, follow up is impeccable from the beginning to the end of the service. Wecasa has a great communication team and pushes the professional to improve and give a quality service.
The Wecasa team is available and very responsive. They answer all our questions and find effective solutions very quickly to the problems that we, the professionals, may encounter.
Great platform. The booking system for the professional is ultra simple with an almost instantaneous response which allows the appointment calendar to be kept up to date in real time. The Wecasa team listens to our wishes.
I am increasing my clientele thanks to Wecasa. For me, Wecasa is a bit of a modernisation of my profession, Wecasa meets a real growing demand. Thank you Wecasa, application, but with a human touch! Stéphanie
I find the Wecasa app very fun and easy to use, it allows me to fill my empty time with appointments without constraint or exchange of money, no negotiation possible on the rate with the customers (which means less to manage).
Great service, I've worked with multiple other apps but Wecasa tops the lot. I really like the appointment reminders 1 hour before.
I chose to go mobile so that I could be available for my children, I get my work done yet remain free. The Wecasa team is top notch!
Always in your pocket, with the Wecasa app
With the Wecasa Pro app, easily manage your appointments and exchange with your customers!
Download it for free now!