Do you need housekeeping services? Start here.
Picture this: You're coming home from a long day at work, and all you want to do is relax. But when you walk in the door, you're greeted by a huge mess. And not just any mess - a disaster area that would make even Marie Kondo cringe.
If this sounds like your worst nightmare, it might be time to hire a housekeeper. But before you do, there are a few things you need to know.
Keep reading to learn everything you need to know before hiring a housekeeper!

What are housekeeping services?
Before starting the process of finding and hiring a housekeeper, we first have to know - what is housekeeping, anyway?
Housekeeping is the process of cleaning and maintaining a home. This can include vacuuming, dusting, mopping, and more. Housekeepers are responsible for completing these tasks, as well as other duties such as laundry and grocery shopping.
Housekeeping is an important task for any home. By keeping your house clean and organized, you can improve your quality of life and make it easier to relax and enjoy your time at home.
What tasks does a housekeeper do?
Now to the important stuff - what tasks can my housekeeper do and not do?
A housekeeper's job is to clean and maintain a home. They may be responsible for tasks such as:
Vacuuming
Mopping
Dusting
Laundry
Cleaning rooms/bathrooms
In some cases, housekeepers may also be responsible for cooking and running errands.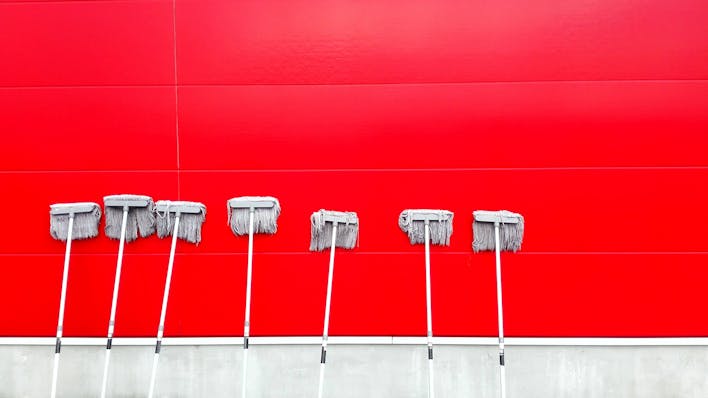 While housekeepers can perform a wide range of tasks, there are also some limits to what they can do. For instance, housekeepers are not usually responsible for repairing broken appliances or furniture. Additionally, housekeepers are not typically expected to handle personal finances or schedule appointments.
Ultimately, the specific duties vary depending on your needs and preferences. Some housekeepers are happy to do basic cleaning tasks, while others are more willing to complete more extensive work such as deep-cleaning or organizing. It is important to discuss your expectations with the housekeeper before hiring them.
The average cost of housekeeping services
The average cost of hiring a housekeeper can vary depending on several factors, such as the city you live in, the size of your home, and the housekeeper's experience level. In general, you can expect to pay anywhere from $15 to $30 per hour for housekeeping services.
However, the average cost of hiring a housekeeper in London is significantly higher, with rates starting at around £25 per hour. While the initial cost may be higher, hiring professional housekeeping can save you time and money in the long run by keeping your home clean and organized.
With Wecasa, you can hire a housekeeper from our network of experienced domestic cleaners starting at just £14.90 per hour. Wecasa housekeeping service offer both cleaning and ironing services, and are fully vetted and insured, so you can rest assured knowing your home is in good hands.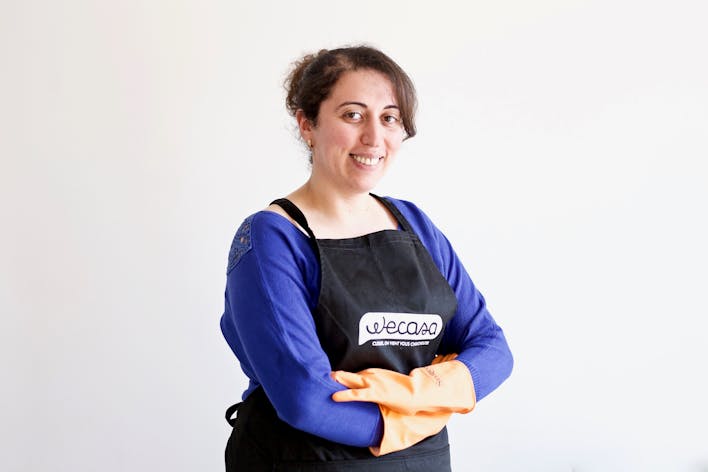 Ultimately, the decision of whether or not to hire a housekeeper is a personal one. If you have the budget for it, and you value your time, then hiring a housekeeper is a great option.
How to find a housekeeper?
How to find the best domestic cleaning services in London can be tricky. If you're looking for a housekeeping service, there are a few ways to go about it. You can search online databases such as HireAHelper or Craigslist, or you can ask friends and family for recommendations.
When searching for a housekeeper, be sure to ask for referrals or reviews from past clients. This will give you a better idea of what to expect from the housekeeper and whether they would be a good fit for your home.
How to select the best housekeeping services?
It's also important to interview potential housekeepers in person. This will allow you to get a sense of their personality and whether they would be a good fit for your family. Be sure to ask about their experience, cleaning methods, and availability.
If you're looking for a long-term housekeeper, it may be a good idea to sign a contract. This will ensure that both you and the housekeeper are aware of the expectations and responsibilities involved in the job.
Wecasa gives you the flexibility to book one-off or recurring cleans based on your house cleaning needs. Our team will select the cleaning professional best fit for your needs and send them to your home on the selected date and time. No contract necessary!
Finding the right housekeeper can be a daunting task. But by doing your research and taking the time to interview potential candidates, you're sure to find someone who is a good fit for your home.