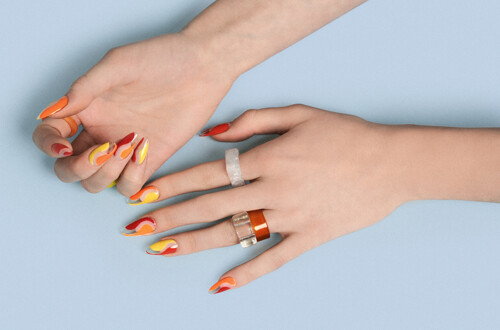 Gel Nail Extensions + Gel Polish near me
At-home beauty
Secure payment after completion of your appointment
Standard equipment for gel manicures: artificial nails, glue, semi-permanent varnish.
Wecasa explains...
What is a Gel nails extension + gel polish?
Hands down the easiest way to get flawless, long nails and a perfect paint job. Gel nails are artificial extensions placed on your natural nails, and semi-permanent nail varnish is colour that lasts up to 3 weeks.
This treatment is for anyone who…
Has weak nails that break easily.
Is trying to grow out their nails.
Wants long nails without the waiting time!
Practical info
Before applying the gel, your beautician will begin by gently filing and buffing your nails to prepare them. A thin layer of glue will be painted on and an artificial gel nail applied. A UV lamp helps ensure they stay on for as long as possible: plan for a fill every 3 or 4 weeks!
Next, semi-permanent varnish. Simply choose the shade you'd like and your Wecasa pro will paint your nails to perfection, drying them under an LED lamp between coats.