How to easily find a beauty salon near me
If you're anything like us, then you understand the importance of a good beauty routine. And part of that routine is finding a salon that you feel comfortable with.
But how do you find a salon near you that fits your needs?
Here are some tips!
Type "beauty salon near me" into your favorite search engine
The first step you'll probably think to do when looking for a beauty salon in your area is to do a quick online search.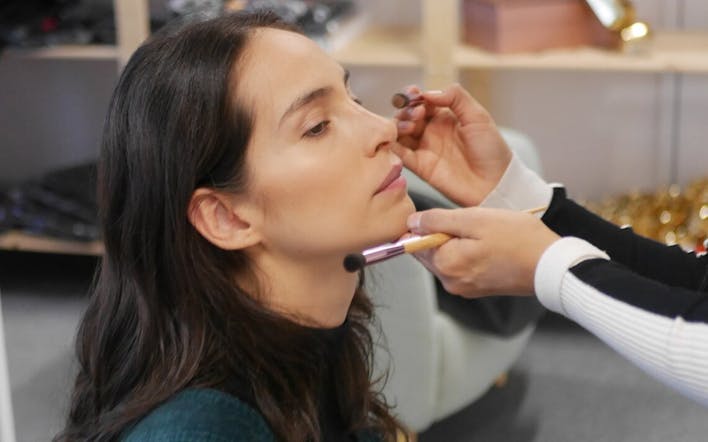 Simply typing "beauty salon near me" into Google or your favorite search engine will give you a list of beauty salons in your area, and is a great start to finding the perfect local beauty salon for you.
Make an overall list of all the beauty salons near you that fit your preferences - don't be afraid to add many, we'll go through and narrow them down later!
Be sure to confirm that each salon you find offers the service(s) you're looking for, is close to your location, and is priced within your desired price range.
Narrow down your choices by price, location, and services offered
Now is the time to narrow down your list and get a better idea of which salon is the best fit for you.
Take your big list of salons and have a look at what services they offer and how much they cost. Some beauty salons may be more affordable than others, while some may specialize in a certain beauty service (like hair or makeup).
Think about what's important to you when it comes to finding a beauty salon, and use that to narrow down your list.
Scroll through the results and read reviews
Once you've found a few beauty salons that look like they might be a good fit, take a look at some review websites.
Most beauty salons will have their reviews posted on their site, but it is also a good idea to look around on other sites to see what people are saying about the salon. Websites like Yelp, Google Reviews, and others are great for getting an idea of what other customers have thought of the beauty salon.
Youtube and blogs can also be a great source of information when looking for prior customers who have shared their experiences!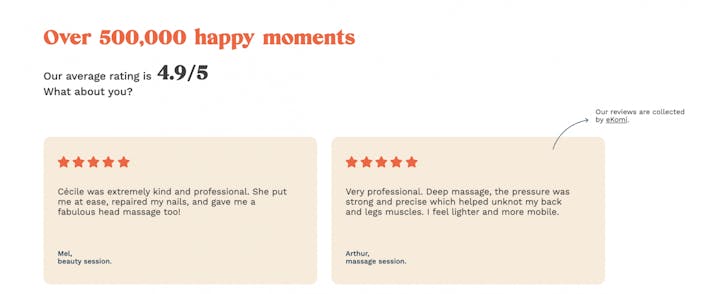 Clients all over France and the UK are raving about Wecasa! Discover the Wecasa beauty reviews to see what our clients say about us.
Make an appointment for a consultation
Have you found the salon near you that suits your needs, has great reviews and offers affordable prices? Good news, it's time to book your appointment!
Most beauty salons will offer a free consultation, so take advantage of this and ask all the questions you have. This is your chance to see if the salon is a good fit for you, and to get an idea of what services they offer.
Don't feel like leaving the house for your beauty appointment and would prefer to have a beauty professional come to you?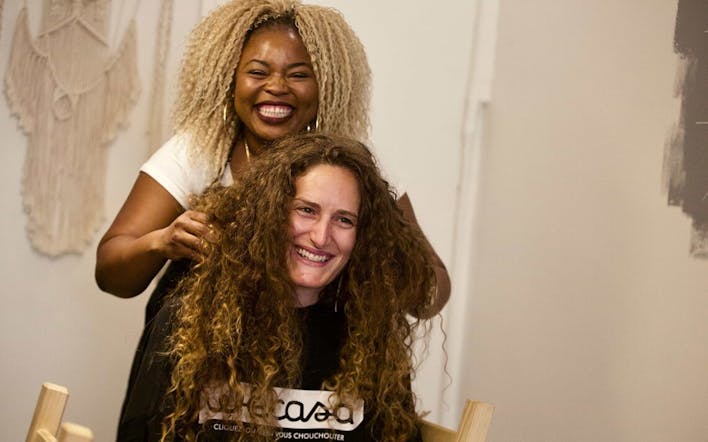 With Wecasa, we've got you covered! Don't worry about having to type beauty salon near me into Google and sifting for hours comparing prices, hours, locations and reviews - we handle that for you.
You can book your at home beauty appointment directly on our site or through the app, select the desired date and appointment time, and we select the mobile beauty therapist best fit for you to carry out your session - at home!
Wecasa even offers Bridal makeup and hairstyle trial sessions, so you test out a hair and makeup look that will surely have you feeling beautiful and confident on your big day!
Read more: How to choose the right mobile beauty service
Relax and enjoy your new beauty salon!
Now that you've picked your salon or home beauty therapist and made your appointment - you can finally relax.
Enjoy your beauty routine, knowing that you've found the perfect beauty salon near you to give you that new look you've been wanting.
Looking for a beauty salon near you in London? Call on Wecasa!
Wecasa offers at-home beauty services like:
Finding a beauty salon in your area can feel daunting, but with these tips it should be a breeze. Have fun trying out new salons and finding the perfect one for you!
Looking for more beauty tips? Check out our blog for more ideas on how to take care of yourself and the latest beauty trends!