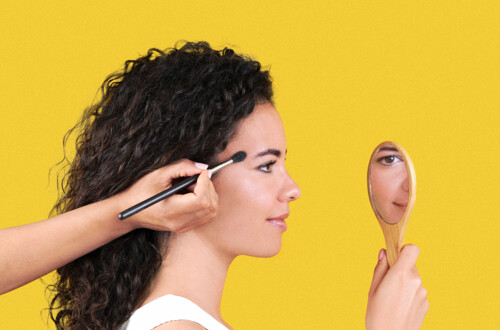 Solo Makeup Tutorial near me - 1 Hour
At-home beauty
Secure payment after completion of your appointment
The makeup and equipment required for the tutorial.
Wecasa explains...
What's a solo makeup tutorial at home?
It's a tutorial which is 100% personalised, aimed at sharing tips and tricks for your makeup routine. Firstly, the makeup artist will ask you about your habits: how often you wear makeup, the products you use and how you apply them. They will then move on to showing you tips and tricks for applying makeup, while advising you on the products which are suitable for your skin and what you like. The tutorial is interactive, which makes it much easier for you to learn the tips and tricks of good makeup.
When should I book this service?
If you wear makeup regularly, you've maybe developed some habits, without knowing if they are suitable or not. A makeup tutorial with a pro will give you the opportunity to start over with a great foundation to know how to enhance your natural assets and do your makeup the way you want. We strongly recommend this tutorial if:
You want to buy new makeup products but you don't know where to start: which colours, brands, products, etc.
You do your makeup automatically, without really enjoying the process
You feel like trying a new look and changing your habits
You have just got a new haircut and would like to showcase your face
The magic of Wecasa
1. Choose your service
Choose your services, indicate your availabilities. It's today? We'll make it happen!
2. Get matched with a trusted beautician
They're experts and right nearby - how convenient!
3. Your pro arrives with everything needed
Enjoy your me-time, at home!