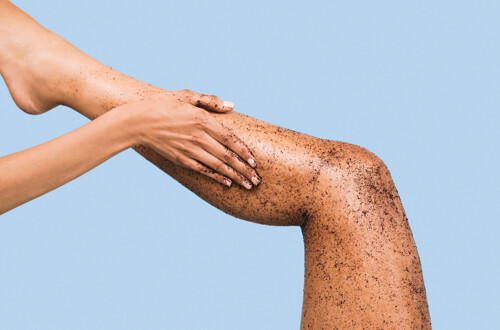 Body Scrub near me
At-home beauty
Secure payment after completion of your appointment
Professional body care products.
Wecasa explains...
What is a body scrub?
It's an all-over treatment designed to sweep away dead skin cells. Your beautician will use a special exfoliating product to gently buff your skin from head to toe. Afterwards, you rinse the product off under the shower (which is much easier when you're already at home!) and a moisturiser is applied to your clean, freshly-exfoliated skin. You'll feel amazing post-scrub—baby-soft and smelling lovely.
This treatment is for anyone who…
Is looking to give their skin a fresh start.
Enjoys treatments that cater to all five senses.
Practical info
For this treatment, your beautician will arrive with their own massage table. For your post-scrub rinse, you can use your own shower or tub!
The magic of Wecasa
1. Choose your service
Choose your services, indicate your availabilities. It's today? We'll make it happen!
2. Get matched with a trusted beautician
They're experts and right nearby - how convenient!
3. Your pro arrives with everything needed
Enjoy your me-time, at home!
The FAQ
What is a body scrub?
It is a deep cleansing of the skin to eliminate dead cells that can stagnate on the surface of the epidermis. Also known as skin exfoliation.
In general, scrubbing can be done using an exfoliating body scrub product made with grains. The product is then applied generously to the skin with circular movements, which allows the exfoliating particles to loosen and remove the dead cells. The treatment acts on the impurities of the upper layer of the epidermis to remove the various traces of sweat, sebum or pollution. 
Results? Softer, more beautiful skin!
There are also scrubs that use chemical exfoliants, like glycolic acid or salicylic acid, which provide additional benefits like brightening or anti-acne properties.
Why exfoliate the body?
This treatment is first and foremost perfect for cleansing your skin and allowing it to breathe. Thanks to the exfoliating action of the grains of exfoliating products, dead skin cells disappear!
And that's not all... By exfoliating your body regularly, you participate in natural cell renewal and surface blood micro-circulation. Thus, the blood circulates better, your skin is better oxygenated... It is radiant and luminous!
Lastly and above all, you will appreciate this moment of relaxation and massage of your body. Especially since it is a massage known to slow hair growth and prevent the appearance of ingrown hairs.
Exfoliating the body regularly is also important for several other reasons:
It helps to regenerate the skin and stimulate cell renewal.
It brightens and evens out the complexion.
It allows better penetration of subsequent treatments, like body lotions or oils
It can help to prevent ingrown hairs
Besides the obvious skin benefits, this body scrub treatment has many other hidden benefits that you can take advantage of.
An exfoliating body scrub at home, how much does it cost?
In salons or at home, exfoliation is a ritual that respects your skin texture. In general, your Beauty Therapist will take some time to study the nature of your skin. You will then be applied an exfoliating product adapted to your sensitivity (gel or cream product).
The price for a home body scrub with Wecasa is only £39.90. The treatment is done in several steps:
First the exfoliation with a suitable product and circular movements over the whole body
Then the rinsing of the product
Finally, hydration with an oil or cream rehydrates the body.
Is this treatment for everyone?
Of course! Whether you have dry skin or oil skin, everyone can enjoy the benefits of an exfoliating body scrub.
You have to keep in mind that a body exfoliating scrub treatment is made to help the skin exfoliate. In general, dry skin has a tendency to retain dead cells more easily. By stimulating the epidermis, you provide the ideal boost to solve your dry skin problems.
But be careful not to exfoliate too often or with products that are too powerful. Always seek advice from beauty professionals before starting an exfoliation treatment.
In short, you should not choose this type of body scrub if you have:
Open wounds
Skin lesions
Allergy to one of the product ingredients
If you have any doubt about your skin condition, don't hesitate to consult a doctor before starting an exfoliating body scrub treatment.
When is the best time to exfoliate your body?
The best time for an exfoliating body scrub is at the beginning of spring. But you can of course do it more often if you feel the need. Anecdotally, we know that many people like to exfoliate before going on holiday to prepare their skin for the sun.
But what is certain is that it is best not to do a body exfoliating scrub the same day as exposure to the sun. In fact, your skin will be more sensitive and you risk irritation. We advise you to wait at least 24 hours before sunbathing.
How often should I do an exfoliating body scrub?
It all depends on your skin type and its sensitivity. In general, you can exfoliate your body 1 to 2 times a week.
But it is better to start slowly, once a week at first. Then you can gradually increase the frequency of your exfoliation sessions as your skin becomes more accustomed to the treatment.
It is also important to take into account the season and your lifestyle when deciding how often to do an exfoliating body scrub. In winter, for example, your skin will be more sensitive and you will have to be more careful not to damage it.
But if you have a very active lifestyle, you may need to exfoliate more often to prevent ingrown hairs, for example.
How do I prepare for my exfoliating body scrub treatment?
The best way to prepare for your body scrub treatment is to hydrate your skin thoroughly beforehand. This will help to protect your skin and make the exfoliation process more effective.
You should also avoid using any products that could irritate your skin, such as soap or shower gel. These products can strip away the natural oils that protect your skin, leaving it vulnerable to the exfoliating products.