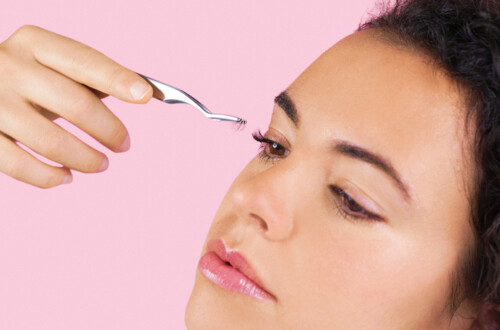 Classic Lash Infills near me
At-home beauty
Secure payment after completion of your appointment
Professional equipment required for lash extensions (application kit + synthetic eyelashes).
Wecasa explains...
What is a 3-4-week Classic Lash Infills?
Lash extensions need regular touch-ups! For a 3-4-week lash fill, your beautician will replace extensions that have fallen out with new lash-to-lash extensions. (As a reminder, lash extensions only last as long as your lashes' natural life cycle—between 45 and 90 days.) Note that fill-ins do not require you to remove all your extensions and start fresh. Only the lashes that need replacing will be applied (bent lashes, lashes that have grown too long, fallen lashes, etc).
This treatment is for anyone who…
Has lash extensions that are over 3 or 4 weeks old
Wants to keep their lashes looking naturally thick and even for as long as possible
Isn't ready to let go of their doe-eyed look quite yet!
Practical info
As with extensions, lash infills are performed lying down, but take much less time to apply than a complete set.
The magic of Wecasa
1. Choose your service
Choose your services, indicate your availabilities. It's today? We'll make it happen!
2. Get matched with a trusted beautician
They're experts and right nearby - how convenient!
3. Your pro arrives with everything needed
Enjoy your me-time, at home!
The FAQ
What's a classic lash infill?
Eyelash extensions can give you a celebrity eye look, but they don't last forever. In the end, if you find yourself on this page, it's because it's time for an eyelash infill!
After an eyelash extension application, you will notice that the result is less visible after a few weeks.
The classic eyelash extension is placed on your natural eyelashes. Thus, each time a natural eyelash falls, an extension falls with it. It is said on average that the lifespan of an eyelash is several months. After 3 to 4 weeks of application, you will notice disparities on your extensions.
The lash extension infill service will allow you to enjoy your pretty, intense gaze for as long as possible!
How much does an eyelash to eyelash infill cost?
The classic eyelash infill price will vary depending on your region and the place where you do this treatment (in an institute, in a specialized eye care center, at home).
With our Wecasa service, you can book a touch-up of your eyelashes from home from £74.90.
How to do a touch-up after applying eyelash extensions?
We generally advise you to have a touch-up of the extension after a few weeks with beauty and eye care professionals
When it comes to eyelash expertise and filling, our beauticians follow a multi-step regimen:
First, our mobile beautician will come and see the condition of your natural eyelashes: Are the extensions well fixed? How are the eyelashes? Are they flexible enough to accommodate a new extension?
Then, using tweezers, she will remove the extensions that are no longer suitable: for example if the extensions are too far from their base, if they are too long in relation to the line made or if they begin to detach;
The application can then begin on the natural lashes in a harmonious way with respect to the state of your extensions;
At the end of the session, the beautician takes care of drying the new extensions and can possibly apply a treatment and make a beauty treatment.
How often should a lash infill be done?
To maintain a vibrant look for several months and especially for the health of your eyelashes, it is important to have them checked regularly and to maintain your eyelash extensions.
A lash infill is then necessary every 3 to 4 weeks maximum. The average duration is about 40 to 60 minutes but it will mainly depend on the speed at which your eyelashes grow, regenerate, and how you take care of them on a daily basis.
An eyelash infill will make your lashes neat and clean by filling in the freshly fallen extensions. At the end of the session, your Wecasa Pro also takes the opportunity to clean your eyelashes and ensure that the extensions are always placed at the edge of your natural eyelashes. The beautician also brushes the eyelashes and applies a lotion.