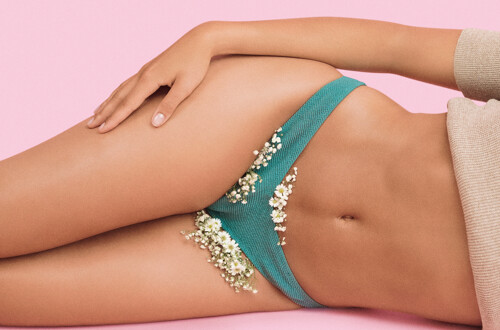 Extended bikini wax near me
At-home beauty
Secure payment after completion of your appointment
The equipment (wax and spatula), a towel to protect your couch during the waxing session.
Wecasa explains...
Which method is used?
The Wecasa beauticians use waxing. After applying the wax on the area of skin to be waxed, the beautician quickly removes them in the opposite direction of the hair growth, guaranteeing a flawless result. Beauticians can use sugar wax, wax strips or hot wax. Please mention in the comments section the technique you want.
Where does the wax take place?
Some of our professionals use a portable table, others do the wax on your couch, by covering it with a towel. You can choose wherever you feel most comfortable: a couch or a bed.
What's an Extended Bikini Wax?
An Extended Bikini wax is also called a "landing strip", so your beautician will leave this shape in your hair.
How long does the wax last for?
After the wax, your skin stays silky smooth for 3 to 4 weeks.
Extended bikini wax: Q&A
What is a extended bikini wax?
An extended bikini wax involves removing pubic hair from the bikini line. It is a variation of a full bikini line wax. During an extended bikini wax, the labia and the upper part of the pubis are waxed, leaving an area of hair above the pubis. This area of hair can be as wide as you like.
This is why it is also called an American bikini line wax or "landing strip". This type of bikini line wax is becoming more and more popular among women, especially young women. The extended bikini wax is fast overtaking the Hollywood wax as the most popular hair removal technique!
What type of bikini line wax should you choose?
The bikini line is a big deal, especially in summer! But what type should you choose so you can wear a bikini with complete confidence? First of all, you are free to choose whether or not to wax your bikini line at all. It's a personal choice! But if you want to wax your bikini line, here are the different options available to you:
Classic or basic bikini line - only the hair that protrudes from the swimsuit is removed
Brazilian wax - the pubic hair is removed and a triangle-shaped area of hair is kept above the pubis
Hollywood wax - all pubic hair is removed
Extended bikini wax - a thin band of hair is kept above the pubis, like a landing strip in the shape of a metro ticket
How should I prepare properly for an extended bikini wax as a woman?
To prepare yourself as well as possible for this hair removal, you can start by exfoliating the pubis regularly. This prevents ingrown hairs from developing. After waxing, it is also recommended to apply a balm or moisturiser. This is a good practice for avoiding redness after waxing!
What does an extended bikini wax cost?
The price for an extended bikini wax will vary depending on the chosen bikini line shape but also on the technique; waxing, at home or in a beauty salon. At Wecasa, we offer extended bikini waxes from £12.90.
Which method should I choose for my extended bikini wax?
There are various methods for hair removal besides a bikini line wax:
Waxing
Hair removal cream
Hair removal with a razor or electric epilator
Laser or pulsed light hair removal
Of course, to choose the best technique for an extended bikini wax, you must first know your own skin really well! For example, using hair removal cream will not be recommended for someone with sensitive skin. Waxing remains the most effective technique because it removes bikini line hair at the root. This gives a result that is visible for up to three weeks. But it is true that waxing the bikini line at home, just like bum crack hair removal, is not easy. Getting waxed by a professional beautician guarantees perfectly performed waxing.
Does an extended bikini wax hurt?
Does a bikini line wax hurt? It would be a lie to say that it is fun! But in reality, a lot depends on the hair removal technique used. For example, waxing can be painless when properly performed by a professional. Professional beauticians use precise and rapid movements. It only takes about twenty minutes to wax the bikini line. Plenty of time for other stuff!