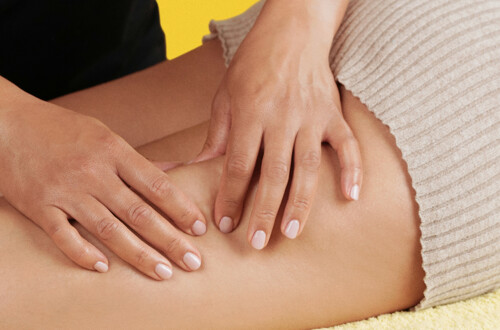 Anti-Cellulite Massage near me
Mobile massage
Secure payment after completion of your appointment
A massage table, oil optional.
Wecasa explains...
What is a Anti-Cellulite Massage?
Using the 'palper-rouler' technique, this massage is designed to minimise the appearance of cellulite. Your massage therapist will use a manual kneading technique to release dimples and break up fat stores. Of course, you can specify which zones you'd like to focus on. For visible, lasting results, multiple sessions are recommended (5-10, with at least a week between each).
This treatment is for anyone who…
Is bothered by the appearance of cellulite.
Would like a smoother silhouette.
Practical info
Your massage therapist will bring their own massage table for this treatment. Please note that anti-cellulite massages are not recommended for pregnant women or those who suffer from blood circulation issues.
The Wecasa massage magic
1. Choose your service
Choose your services, indicate your availabilities. It's today? We'll make it happen!
2. Get matched with a trusted massage therapist
They're experts and right nearby - how convenient!
3. Your pro arrives with their massage table
Enjoy your me-time, at home!