Valentine's Day, as we know, is not for everyone.
For some people, Valentine's Day is just another normal day. While others begin counting down the days on the calendar until February 14, and recognize Valentine's Day as an important day to give and receive gifts that declare their love and appreciation for someone.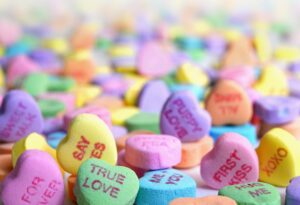 Whether single or in a couple, a hopeless romantic or a non-believer of love… There is no reason not to take advantage of this day to make the most of it and have a little fun!
Here is a selection of gifts to offer if you're looking to treat that special someone in your life this Valentine's Day, or even better: to treat yourself!
Valentine's Day gift ideas for her
To find a gift idea for Valentine's Day for women, the great classics always have their effect. For example: a beauty product, a jewel, or maybe an item that your significant other has had their eye on for a few months.
But no pressure! It's the small details and finishing touches that really make the biggest difference on Valentine's Day.
Starting with the organization of a romantic evening to enjoy a nice dinner and rewatch your favorite films together, or even simply a love letter secretly deposited in the mailbox. Vintage, but touching!
When deciding on the perfect Valentine's gift for your other half, it's always best to keep their personality type in mind to find a gift that suits them best.
Other gift ideas for a woman:
Gift box of bouquet of local flowers to receive or a pretty indoor plant
A Wecasa beauty or massage service to offer a moment of happiness and relaxation (without having to leave home!)
A monthly subscription box: for gardening, to learn about wine, beer, meal prep, or even to rent clothes!
A meditation and sophrology kit to start meditation at your own pace
Valentine's Day gift ideas for him
What gift will please your companion for Valentine's Day? Surely, the one you will enjoy choosing while thinking of him!
If his thing is cooking, why not plan a catered lunch at home? A fan of video games? You can also book a coaching session online with the best pros of his favorite game.
Gift ideas for your man:
An agenda or project notebook
The garment he has wanted to buy for months
A kit to make a knife or your own beer
A jewelry workshop or workshop to create glasses
A record player with the vinyl of a band he loves
A sports session with a personal cardio training coach
Beauty gift ideas for February 14
To make this special day in love an unforgettable moment, know how to release the pressure. ♥️
For this, Wecasa takes care of everything!
Here is a beauty gift idea that should convince your love: offer a radiance treatment, a manicure, a make-up or even the best massage by our beauty professionals.
On the schedule for that day, you can also book a cleaning session…
Easy booking for a moment of happiness and relaxation guaranteed from your living room!
Wellness gifts are sure to please!
Discover our wellness gift idea to take care of yourself and your other half on Valentine's Day! And what better way to enjoy a moment of relaxation together than to book a couple's massage at home?
With Wecasa, booking is quick and simple.
How does it work?
Two professional massage therapists will come to massage you at home with all the necessary equipment and products. You can choose your favorite massage and book the time slot you like the most.
Giving a gift like this guarantees you a very good time together– it's impossible to go wrong with this one!
Otherwise, opt for the right massage gift to offer. In this case, your other half can choose a particular treatment according to their preferences.
Read more: Our guide to choosing your perfect massage style
Find all our perfect home massage services to offer:
Romantic Valentine's Day gift ideas: Our advice
The perfect romantic Valentine's Day gift for February 14 can also be a one with a surprise twist!
Preparing a meal that includes world cuisine, for example, is a romantic and creative gift idea. If you can't travel that day, don't worry! You'll make your taste buds travel instead ? Don't forget the candles!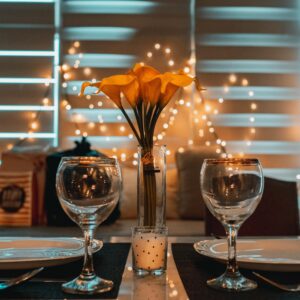 Another thoughtful and romantic gift idea: a photo album of your best moments together. Or, the printing of a personalized poster of the place where you met: pretty and touching- the winning combo!
Personalized gift idea
Today, there are many brands that offer products and gifts to personalize. It's perfect for Valentine's Day!
A list of personalized gift ideas to offer:
Pouch embroidered with the name of the lover
Embroidered garment or a personalized clothing item
Romantic poster or a handwritten note
A bracelet or necklace engraved with their name
Treat yourself, and them too: Gift ideas for couples
A good gift idea alternative is to agree on a gift idea to enjoy together as a couple.
It could be: a new device that will bring some sunshine to your interior. Why not that coffee machine you've been thinking about for a long time or that Himalayan salt stone that will ensure future chef's dishes are top notch?
Maybe it's also time to subscribe to a common magazine or choose a subscription to a music or video streaming service together.
Finally, even better than a gift, we recommend an experience: a staycation in a local hotel to change up your daily routine, or a couples massage from your living room!
Alternative Valentine's Day Gift Ideas: Unusual gifts
For Valentine's Day aficionados who won't miss the date of February 14, an unusual gift idea can be a creative and original option!
This year, we say yes to non-material but symbolic gifts!
For example:
Plant a tree with Reforest'Action
Adopt a coral to restore coral reefs
Become Lord or Lady of a land in the Scottish Highlands
Original gift idea: Offer a workshop
A bottle of wine is good… But learning all about wine is even better! This is why offering a workshop can be an original gift idea for Valentine's Day!
Some original workshop gift ideas:
Learn food and wine pairings
Make cheese
Make your own handbag
Learn about the Japanese art Kintsugi; which consists of repairing objects with gold leaf
Learn how to make jewelry
Otherwise, why not offer a work of art to your loved one? Some websites offer accessible works to embellish your interior and create your own little personal museum!
The best Wecasa gift idea: at-home services!
Massage, facial, hairstyling, mani/pedi… We really have everything for your other half!
The best part? No need to move; we come to your house– even on Sundays.
A Wecasa at-home service is the ideal Wecasa gift idea to offer for Valentine's Day. This way, your loved one will be able to choose the treatment or the service that will please him or her completely.
When it comes to giving gifts, it's the thought that counts the most. No matter which gift idea you decide to go for, you really can't go wrong with any gift you choose to give this Valentine's Day!