Massage is a moment of relaxation and letting go for body and soul. Not only are there numerous hidden health benefits of massage therapy, but it can make you feel rejuvenated and refreshed.
Whether you are a stressed student, a recovering athlete or a future parent, getting a massage is the perfect opportunity to take care of yourself.
So, we go in search of a massage session. But there, the anxiety kicks in – There is an endless list of massage techniques offered and you don't know which one best suits your needs.
So what type of massage to choose?
Rest assured, we've got you covered. In this article, we'll guide you through the types of massages available and their benefits, so that you can make an informed decision next time you book a massage session.
There are many types of massages, each with its own specificities and benefits.
5 Most Common Types of Massage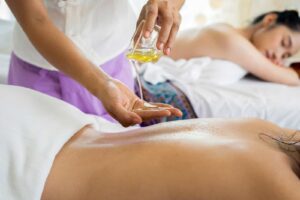 Here is a non-exhaustive list of the main types of massages:
Of course, these are not the only types of massage that exist, but they are the most common.
Now that you know a few of the most common massage types, let's take a closer look at each of them.
World tour of massages: Types of massage by origin
Embark on an escape across the world! It is not for nothing that it is said that having a massage allows you to escape and travel. Most of the methods used today are inspired by culture and rituals from all over the world. So let yourself be transported by our world tour of massages!
Thai massage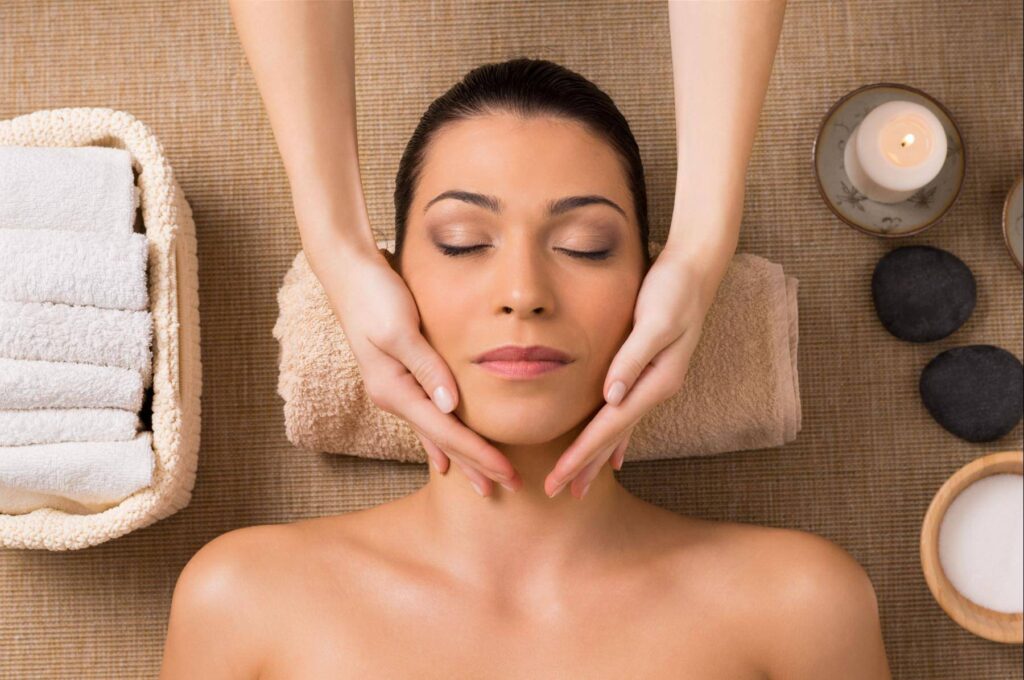 Thai massage is a unique form of massage therapy that employs pressure and stretching techniques to loosen muscle tension. This ancient healing practice has its origins in Thailand, and today it is practiced all over the world – benefiting people of all ages by providing them with relaxation and pain relief. Essential oils can be used during this aromatherapy massage to create a more relaxing environment.
Ideal for:
Thai massage is a rhythmic massage, recommended to relieve back pain and overall relax muscle tension. It is ideal for people who are looking for a more intense full-body massage.
Californian massage
The ultimate pleasure service! Californian massage is a relaxing massage that involves slow and fluid movements. It's not as intense as deep tissue massage, but it's still a great way to relieve muscle tension.
Ideal for
This is the service for people who are looking for relaxation and gentle physical care. If you're looking for a moment of relaxation and don't need anything too intense, this is the perfect type of massage for you.
Prenatal massage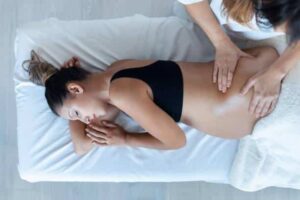 Pregnancy is a special time in a woman's life, and prenatal massage is a wonderful way to nurture both mother and child. This type of massage can help to reduce stress, relieve pain, and promote relaxation during pregnancy.
Ideal for
This service is best for future mums, of course! Prenatal massage can help to ease the discomforts of pregnancy, such as back pain and fatigue. If you're pregnant and looking for a way to relax and take care of yourself, this is the perfect type of massage for you.
Note: Please check with your doctor or healthcare provider to learn about the contraindications of prenatal massage and decide if it is a safe option for you.
Ayurvedic massage
Inspired by Indian medicine, this traditional massage eliminates toxins and regulates physical and psychic energy. This technique is relatively gentle and soothing.
Ideal for
Ayurvedic massage is recommended to gain tone but also to relieve stress and fatigue.
Japanese (Shiatsu) massage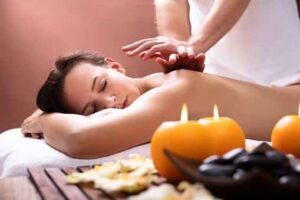 More precisely, we are talking about Shiatsu here. This discipline brings vitality and energy to the body but also to the mind. Shiatsu massage is done with the fingers, elbows, knees or feet. It is a very effective way to relieve muscle pain.
Ideal for
This massage is recommended for people suffering from migraines, headaches, neck pain or lower back pain. Shiatsu is also excellent for relieving stress and tension. Shiatsu massage is a favorite amongst busy executives who live at 100 miles an hour – It is the anti-stress solution to free yourself from sleep disorders and replenish your energy.
Lomi-Lomi massage
This know-how is inspired by ancestral Polynesian rituals. Of Hawaiian origin, this technique is a real invitation to travel! It is the ideal service to take care of your body and mind.
Ideal for
Lomi-Lomi rebalances energies, and erases fatigue and stress. It is the ideal treatment to get back on track!
Swedish massage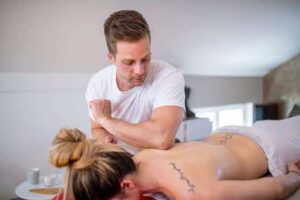 This dynamic method works the whole body in depth, from the muscles to the joints. It helps to relieve pain and tension. The movements are vigorous and can sometimes be painful, but the results are very effective.
Ideal for
Appreciated by athletes, the Swedish approach stimulates blood circulation, relieves muscle tension and tones the body. This service is recommended for people who suffer from back pain, neck pain or other types of muscle pain. If you're looking for a massage that will really help to loosen up your muscles and provide relief, this is the best choice of massage.
Types of massage by technique
Did you like the world tour? Well, it's not over! Some massages are not directly associated with a culture through their names. Indeed, some have been given a descriptive name for the technique used. If you are not familiar with palpate roll or foot reflexology, here are some explanations.
Palpate-roll massage or "Palper rouler"
This Swedish technique consists of stimulating blood circulation. Its name comes from the movements made: pinching and rolling the skin.
Ideal for
The palpate-roll is your anti-cellulite ally! If you want to permanently get rid of your cellulite, regular practice is recommended.
Foot reflexology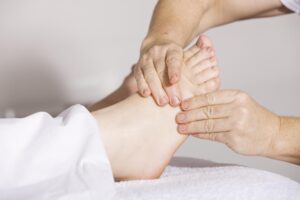 This is a method of massaging the feet that provides benefits throughout the body. Each area of the foot corresponds to a part of the body. Plantar reflexology thus makes it possible to release tension to relax the whole body through pressure exerted on the feet.
Ideal for
Foot reflexology releases stress and brings tone while reconnecting you to your body.
Deep Tissue Massage
This technique allows you to deeply massage the muscles so that they relax and unwind. Deep Tissue is a fairly intense practice, necessary in order to be able to relieve muscle tension.
Ideal for
This massage is recommended to relieve targeted muscle pain. The Deep Tissue is particularly appreciated by athletes for muscle recovery after a workout, and can also be called the "sports massage".
Lymphatic drainage
This approach stimulates blood and lymphatic circulation. Drainage relieves heavy legs and provides a feeling of lightness.
Ideal for
Heavy legs, cellulite or even circulatory problems, lymphatic drainage has many benefits.
Chair massage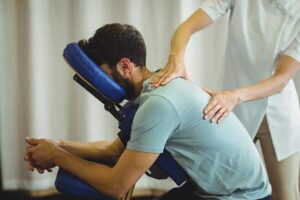 As the name suggest, this back massage takes place while seated and involves movements focused on trigger points in the back and neck for reducing pain and to relieve tension in the muscles and connective tissues.
Ideal for
This massage focuses on the back and neck and therefore is suitable for those who suffer from upper or lower back pain, or want to improve their posture.
Relax, we'll take care of you
You are now an expert in massage techniques! Regardless of the method, the benefits for body and soul are numerous. This is the perfect opportunity to reconnect with your body and take a moment to take care of yourself.
So what are you waiting for? It's time to give yourself a wellness break by booking the service that suits you. With Wecasa, no need to go to a salon, your massage is done at home.
Wecasa Massage provides:
Experienced and professional massage therapists near you
Qualified professionals carefully chosen to pamper you at home
A rating system and customer reviews to evaluate professionals
An average rating of 4.8 / 5
A quick and easy reservation in 2 clicks
And if you want to spoil your loved ones but have no idea what type of massage to give, it's always time to give them a massage gift card!
Get ready, get set.. Get a massage!
Now that you know the most common types of massage, how they work and who can benefit from them, it's time to find the right one for you.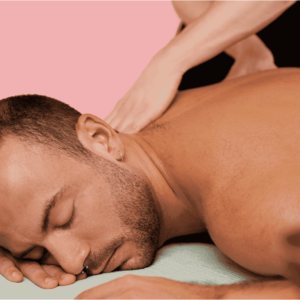 There are many types of massage, each with its own benefits. Swedish massage is ideal for relieving pain and tension, while foot reflexology is perfect for relaxation and releasing stress. Deep tissue massage is perfect for athletes or anyone suffering from muscle pain, and lymphatic drainage is perfect for those who suffer from heavy legs or cellulite.
No matter which type of massage you choose, the important thing is to feel good.
If you're looking for a way to relax, destress and reconnect with your body, book a Wecasa massage today. Entrust your body to our professionals and let yourself be lulled by the benefits of massage!