South West London is the most wellness savvy region in London, according to Wecasa data 
Wellness may not be the first thing that comes to mind when you think of London – but it turns out that the city is actually pretty savvy when it comes to taking care of themselves. According to Wecasa data, South West London is the most wellness-savvy region in the city, with 15.1% of all bookings being made here. In contrast, West Central London is the least wellness-savvy region, with only 0.8% of bookings being made in this part of town.
Hair appointments are the most popular type of service across all regions of London, followed by cleaning services. The search for spas and beauty services has risen all over the UK by 100% according to Google Trends, and it doesn't appear to be slowing down! So if you're looking for a place to relax and rejuvenate, London is definitely the place to be.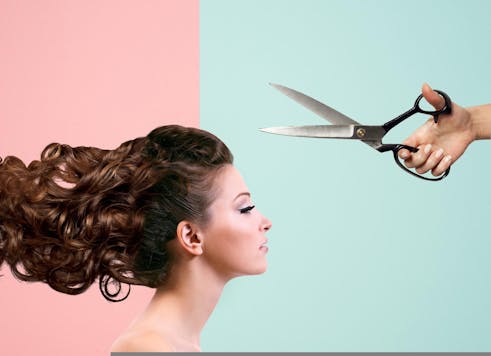 If you're like most people, the phrase "self-care" probably conjures up images of long baths and expensive spa days. And while there's nothing wrong with a little pampering, the truth is that self-care is about so much more than just taking care of your physical appearance. It's about taking the time to do things that make you happy, relaxed and fulfilled. It's about taking care of your mental and emotional health. And it's about giving yourself permission to put your own needs first - without feeling guilty about it.
Wecasa is an online platform that makes it easy to book mobile wellness, beauty and home care services. From massages and manicures to housekeeping and haircuts, we've got you covered! Launching into the UK market in April 2021, focussing on London first, Wecasa is here to help you relax, recharge and feel your best. We believe that when you take care of yourself, you're better able to take care of those around you!
South West London is the most wellness savvy region in London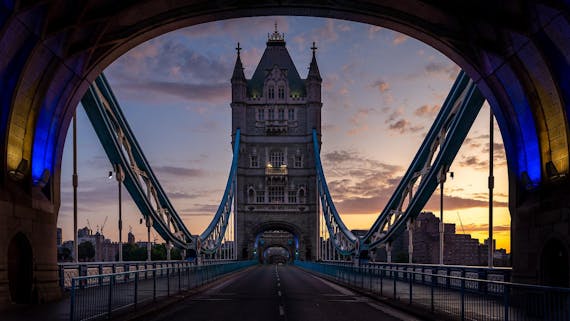 From our data*, we can reveal that South West London is the most self-care and wellness savvy region of London. 15.1% of all bookings were made here, with East London (13.9%) and South East London (12.9%) following closely behind. The least bookings were made in West Central (0.8%) and East Central (1.5%) areas, most likely due to these areas being less residential and more commercial. Right in the middle comes North London (8.7%) and North West London (7.3%). So, if you're looking for a beauty treatment in London, be sure to head to the south west! *Wecasa is a beauty booking app based in London.
The most popular bookings that "spark joy"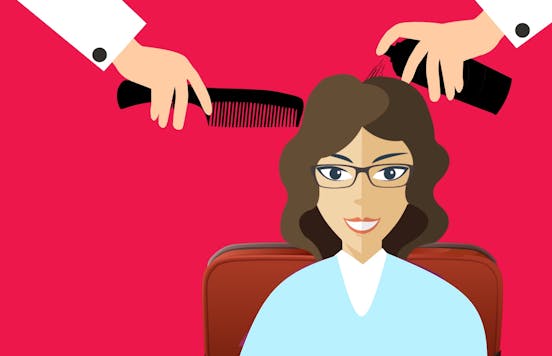 If you're looking for a little bit of joy in your life, there's no better way to find it than by booking a hair appointment. According to data from Wecasa, hair appointments are the most popular service across all regions, with cuts, blow dries, dye jobs, and hair treatments ranking highly. East Londoners seem to be particularly joyful, as they book more appointments than people in other parts of the city. But it's not just hair that's making people happy – beauty bookings are on the rise in all boroughs. Whether you're in need of a haircut or a mani/pedi, it seems that professional services are the way to go. With 600 skilled professionals on their books, Wecasa is your one-stop shop for all your wellness needs. Wecasa is even planning to increase this number of pros by 1000 in the coming year to help them expand further into the UK.
Hear it from the Wecasa pros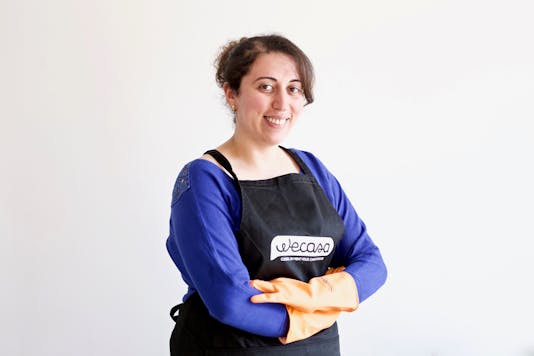 The passion among Wecasa's professionals are clear to see and hear, Nikolay Voronkov, Wecasa professional hairdresser and comedy club owner said: "In comedy you get a rush when you can connect with the audience & make them laugh, the same could be said when cutting hair. Making someone look amazing simply by cutting their hair gives me a great sense of accomplishment as well as pride." 
Fola George, Wecasa professional cleaner said: "The demand for cleaning has increased significantly since the end of restrictions and the fact that my loyal customers can continue to book me through Wecasa whilst I continue to gather more customers through the app is a massive plus, which helps me to maintain my lifestyle and make work, work around my life." 
Self-care continues to take priority  
The past year has been a whirlwind in so many ways, and our lifestyle choices have definitely reflected that. With the pandemic came a huge shift in the way people live their lives, and we've seen a boom in delivery and at-home services catering to the 'right here, right now' trend. The need for on-demand services is now more popular than ever, and customers are accustomed to ordering anything they need online.
For those looking for at-home mobile wellness and beauty treatments, the UK has seen a huge increase in options. The search for "self-care routines" has increased by 250% since the first lockdown, and there are plenty of companies catering to this demand. Wecasa is one such company that offers a range of at-home beauty and wellness treatments in London.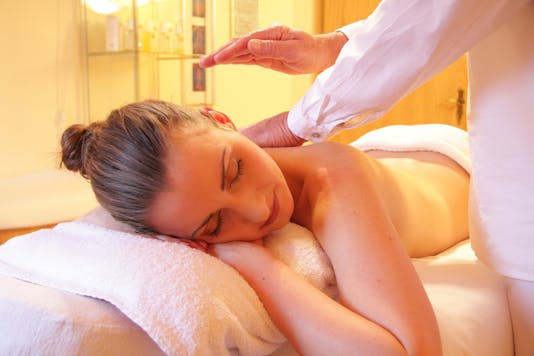 The convenience of being able to book wellness services in the home is one major benefit. The other great thing about this option? It works with your schedule! You can even select from different providers if you're less capable or have children who need care during certain times, ensuring that they get their treatment without missing out on anything important because it's right there at hand, 24/7.
It's never been easier than now thanks to Wecasa!
Wecasa is your go-to online booking platform for wellness, beauty, and home services, seven days a week. Visit www.wecasa.co.uk for further information and to book now.  
*Data: Data is taken from Wecasa's own booking system and reflects bookings in London from April 2021 to March 2022.