4 reasons to indulge in a mum-to-be spa day and how to create one at home
Pregnancy can be a stressful time. Between doctor's appointments, worrying about the baby, and trying to get everything ready for the little one's arrival, it's easy to feel overwhelmed. A relaxing day at the spa can help ease some of that tension. But what do you do if you can't afford or don't have time for a trip to the spa?
With a few simple tips, you can create your own mum-to-be spa day at home. So sit back, relax, and let us show you how it's done!
4 Reasons to do a Mum-to-be Spa Day
There are many benefits to having a spa day while pregnant. It can help to improve circulation, relieve aches and pains, reduce stress, and promote relaxation.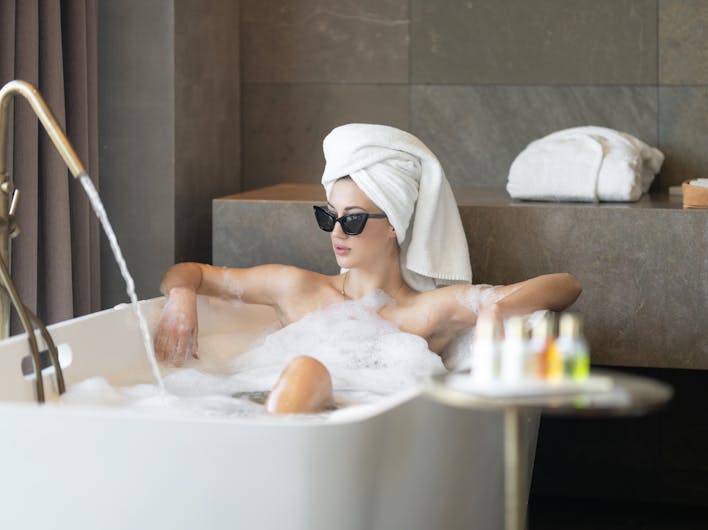 Here are just a few reasons to spoil yourself with a mum-to-be spa day:
1. Improved circulation
One of the main benefits of having a spa day whilst pregnant is the improved circulation you'll experience. This is thanks to the increased blood flow which helps to reduce swelling and promote healing.
2. Aches and pains
Another common benefit of a spa day during pregnancy is the relief it can provide from aches and pains. This is due to the relaxing effect of the treatments which can help to loosen tight muscles.
3. Reduced stress
Spa days can also be beneficial for reducing stress levels. This is important as high levels of stress can have a negative impact on both you and your baby. The relaxation techniques used during treatments can help to promote a sense of calm.
4. Promotes relaxation
One of the most important benefits of a spa day during pregnancy is the promotion of relaxation. This can be beneficial for both you and your baby as it can help to reduce anxiety and improve sleep quality.
So there you have it, just a few of the many reasons to treat yourself to a mum-to-be spa day! Whether you choose to travel to the spa or create your own at home, the important thing is to relax and enjoy some well-deserved me-time.
How to create a mum to be spa day at home
Every mum-to-be deserves a day of relaxation and pampering, and what better place to enjoy it than in the comfort of your own home? With a few simple ingredients and a little bit of planning, you can easily create a spa day that will leave you feeling refreshed and rejuvenated.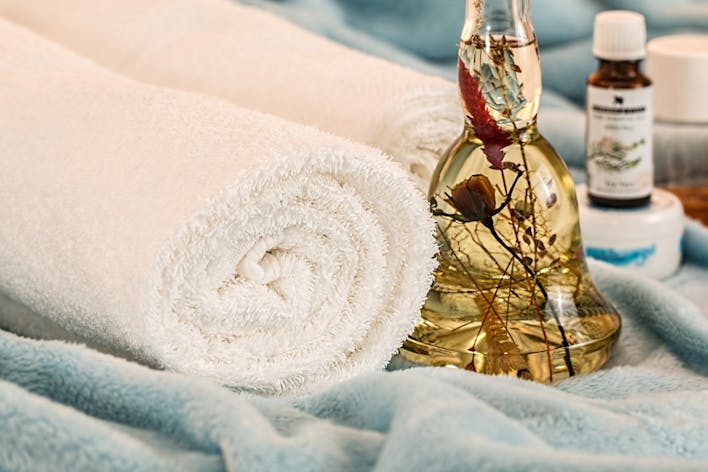 Here's how to create your own mum to be spa day at home:
1. Start with a relaxing bath
A nice bath is the key to any good spa day! Add some soothing aromatherapy oils or bath salts to help you relax even further. Add a handful of lavender flowers to your bathtub to give your bath some extra oomph.
2. Exfoliate your skin
After your bath, give your skin a good scrub with an exfoliating body wash or sugar scrub. This will help to get rid of any dead skin cells and leave your skin feeling smooth and soft.
3. Moisturize from head to toe
After exfoliating, it's important to moisturize your skin to prevent it from drying out. Apply a rich body lotion or body butter all over your body, paying special attention to any dry areas such as your elbows and knees.
4. Give yourself a facial
Now that your skin is all exfoliated and moisturized, it's time for a facial! Use a gentle cleanser to wash your face, then apply a soothing face mask. There are plenty of great recipes for homemade facial masks online. Or you can purchase a quality mask from a beauty store. Relax for 10-15 minutes before rinsing off the mask. Finish by applying a light moisturizer.
5. Give yourself a pedicure
Soak your feet in a footbath, then scrub them with a pumice stone or foot file. Trim your nails and apply your favorite polish. Your toes can be a bit difficult to reach if you're pregnant, so ask a friend or family member for help if you need it. Or, call on a mobile beauty therapist to give you a professional pedicure in the comfort of your own home.
6. Put on some comfy clothes
After your spa treatments, it's time to slip into something more comfortable. Choose an outfit that is both comfortable and stylish. loungewear is always a good option. Or you can even just wear a robe or towel if you're not planning on going anywhere.
7. Make a healthy snack or smoothie
Now that you're all relaxed and refreshed, it's time to refuel with a healthy snack. Choose something light and nutritious that will give you energy without making you feel too full. Fresh fruit, yogurt, or whole-wheat toast are all good snack options. A refreshing smoothie is another great choice. Blend up some fruits and vegetables, add some protein powder or Greek yogurt, and enjoy.
8. Enjoy some relaxation time
Finally, it's time to just sit back and relax. You can read your favorite book, listen to music, or watch a movie. Or, if you're feeling extra lazy, just take a nap! Relax and unwind with a cup of chamomile or lavender tea before bed.
Mum-to-be Spa Day at home with a professional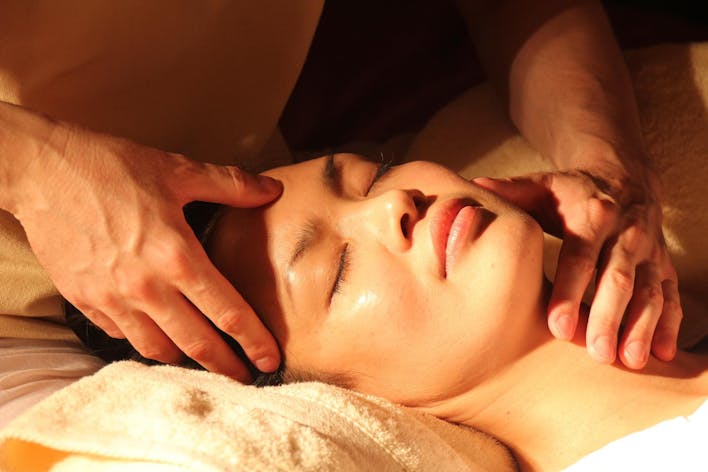 If you want to add a professional touch to your spa day, there are plenty of ways to do so! You can hire a mobile massage therapist to come to your house and give you a relaxing massage. Or you can book an appointment with a mobile beauty therapist for a mani-pedi, facial, or other treatment.
Wecasa offers a wide range of mobile beauty and wellness services that can be tailored to your needs. So whether you want a pregnancy massage, facial, or pedicure, we can help you create the perfect mum-to-be spa day at home.
Important tips to know for a safe and relaxing pregnancy spa day
Whether you're pregnant or not, a day at the spa is always a treat. But if you're pregnant, there are a few things to keep in mind when choosing treatments. Here are some safety tips to keep in mind:
1. Avoid hot tubs and saunas
The heat from these can be dangerous for you and your baby.
2. Avoid treatments that use strong chemicals
This includes things like body wraps, chemical peels, and certain types of massages. These treatments can be harmful to you and your baby.
3. Choose treatments that are safe for pregnant women
There are plenty of pregnancy-safe treatments to choose from, so you don't have to miss out on the spa experience. Pregnancy-safe treatments include massages, facials, manicures, and pedicures.
4. Talk to your doctor
Before you book any treatments, be sure to talk to your doctor or midwife to make sure they are safe for you and your pregnancy.
Now that you know how to create the perfect mum-to-be spa day at home, you're all set for a relaxing day of pampering. So go ahead and book that appointment, or gather up your supplies and get started on your spa day!