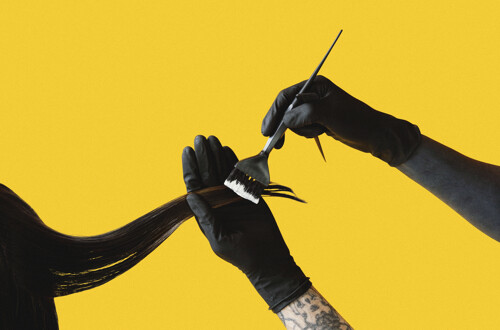 Hair Toner near me
At-home haircut
Secure payment after completion of your appointment
15 min (give about 5 minutes break in-between, this can be discussed with your professional).
The professional products (toner) and the equipment.
Wecasa explains...
What is a toner ?
It's a powerful product used to correct uneven or brassy undertones which can result after bleaching or dyeing hair. Toner can enhance the intensity of your colour and brighten your hair giving it a more natural finish.
When do I book this service ?
Our professional will apply toner after another hair treatment. Please note, it is a product carefully applied for professional use only. It is a stronger version of the hair toners you can use on yourself at home.
Where and how is the toner applied ?
This service is strongly recommended to be booked in addition to another hair treatment such as balayage, highlights or colouring. Toner is essential to help protect your colour and prevent any yellow and orange brassy undertones. If you are looking to go for a darker shade, toner can also be applied to manage deeper undertones and enhance the colour while ensuring a very natural look.
The Wecasa hairdressing magic
1. Choose your service
Choose your services, indicate your availabilities. It's today? We'll make it happen!
2. Get matched with a trusted hairdresser
They're experts and right nearby - how convenient!
3. Your pro arrives with everything needed
Enjoy your me-time, at home!
Wecasa's mobile hairdressers
Up to you to choose your Wecasa hairdresser! One thing's for sure: you'll want to invite them back.