On In London's review of Wecasa Massage
"I received a coupon to trial the service myself and booked Aris for a massage and oh my! It was one of the best I've ever had. I felt like a new woman! He was extremely professional and made sure I felt ok throughout the treatment."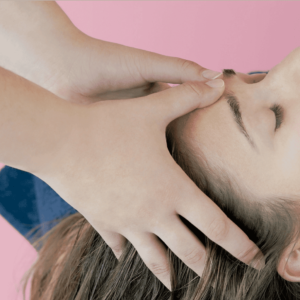 Read the full Wecasa massage review on the On In London blog!
Christèle's plantar reflexology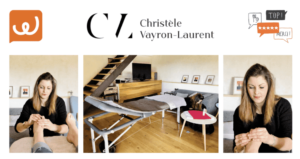 "I lived a moment of pure happiness … Everything is perfect, Emilie sets up her equipment in a few minutes. The massage table is super comfortable. And off we go for a plantar massage. Just writing it down and remembering the massage makes me melt. The massage is very pleasant, invigorating and gentle at the same time. " – Christèle
On her blog, Christèle also talks about her experience with our Wecasa platform.
Michèle's Deep Tissue massage
"By ordering a service on Wecasa, you are supporting independent entrepreneurs who have chosen to bring their expertise on demand. You meet exciting, motivated pros who are keen to provide you with a quality moment. " – Michele
Michèle also listed "9 reasons that will motivate you to try Wecasa too":
Ergonomic and easy-to-use site
Quick booking, even on weekends
Important choice of services: massage, beauty, hairdressing, cleaning
Punctual masseuse, attentive and smiling
Competent professionals
Equipment brought by the pro
Explanations on the massage before starting
Save time, enjoy being at home
Gift cards to share with loved ones
To find out more, visit her blog MamanOnBouge.
Marie's discovery massage
"Summary of my experience: masseuse on time, who brings her equipment. She arrives with her table and her oils, the living room is my home! I tried the discovery massage which I think was a good compromise and made me want to do everything. As in a usual salon, the practitioner was very sensitive to my feelings. The ease of use is really great, so I'm thinking of getting a manicure soon… "- Marie
On her blog, Marie explains in an article what seduced her at Wecasa.
The discovery massage of Enjelik
​​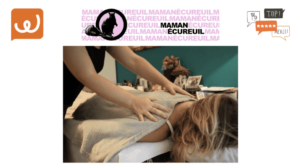 Her opinion on home massage
"In two words: what happiness !!! This is the first time I have tried home massage and I find the concept great. We don't have to leave our bubble of serenity to face the cold, the noises of the city, the stress of the car … You are at home, and if you have oily hair and you want to then fall asleep like a larva on your sofa, it's possible! Verdict: I am very happy with the experience. I think I will repeat this occasionally. I will also keep this idea in mind as a gift for a loved one. " – Enjelik
Her opinion on the Wecasa masseuse
"Marion arrived on time, very smiling, with her portable massage table. I was amazed to see all the gear she brought home to make me look my best. Real fairy fingers that gave me a boost. I needed it badly! " – Enjelik
Enjelik tested Wecasa Massage and tells you all about her experience on her blog Maman Écureuil.
Charlene's Swedish massage
"The masseuse arrived at my home on time with all of her clean and ready-to-use equipment: massage table, heating blanket, speaker for the musical atmosphere, oil, disposable underwear and a bonnet to protect my hair. Everything was like in a beauty salon, except that you can do this from home while staying warm! " – Charlene
Charlène gives more details on Swedish massage in her ohmydexy blog.
Fanny's Swedish massage
"I felt more relaxed the next day and my back was greatly relieved by the massage technique. I had a really good time in complete confidence with Ouissem who was attentive to my needs and completely efficient with her Swedish massage. I also liked the fact that she creates a Zen atmosphere with soft music and a reassuring and warm attitude. No need to face the crowd after my massage since I had stayed at home, this "relaxing" atmosphere was not broken by the outside environment and I felt pampered from A to Z. " – Fanny
Lucile's prenatal massage
"After taking advice from fellow bloggers, I wanted to test the service too. On the big day, the practitioner shows up on time, sets up her equipment: a massage table, a small salt crystal lamp for the ambiance, and her oils. We use my computer to put on some relaxation music. And let's go for the massage! The practitioner especially emphasizes the areas that are harmed during pregnancy: the back, legs. I also had a head massage which I also liked. " – Lucile
Head massage: Flo's gift idea
"I wanted to wedge a massage for my mom, so I decided to go for 30 minutes of bliss– it worked! How do I know? Thanks to the silence that reigned in the living room. My mother was in heaven. My assumptions were confirmed when she confided in me that Najet had soft and warm hands. For my part, it will be 5 stars for the whole massage. Wecasa is a well-designed platform with a smooth and fast customer experience." – Flo
Follow Flo's gift for her mother step by step, thanks to her article Pamper yourself with Wecasa.
Karine's head massage
"I was immediately won over by this idea: in addition to saving a certain amount of time, there is no longer any need to look for an institute near my home, to take the car, to worry about commuting or parking… There is also no need to worry about myself, or the quality of the service that will be offered to me because all of Wecasa's service providers are perfectly qualified and carefully selected. Making an appointment on the site is easy, the services offered are wide and the time slots are wide. Everything is done to make our life easier! " – Karine
Want to know more? Karine tells you all about her blog MadeMeHappy.
Instagrammers are also talking about Wecasa Massage
@soniaqualitystreet, @greenandgirly & @hortense_gilardi have all validated our in-home massage service! The perfect service for relieving muscle tension and enjoying a moment of pure relaxation.
Reviews of Wecasa treatments
Stéphanie's radiance treatment
"She set up her table in my living room and I admit that the view of my garden was super nice! I was toasty warm on the heated table. The care was wonderful. What I loved during that stolen hour, the comfort! With the heated table and the relaxing music I really felt like I was in a spa. I don't think I will wait very long to repeat the experience. Making an appointment on the site only takes a few minutes. This is a site that makes everyday life easier for overworked parents!" – Stephanie
Discover her full opinion on her blog MaPoussetteAParis.
Wecasa Massage in summary
Wecasa offers a home massage service:
available 7 days a week from 7 a.m. to 10 p.m.
everywhere in London and the Greater London Area
even at the last minute!
If you do not know which type of massage to choose, take a look at our guide and find the service that suits you. Are you going for a 30-minute treatment or a relaxing one-hour massage?
Wecasa is the benchmark for home services: hairdressing, beauty, massage, cleaning!
Do you want to be tempted by another service but you need advice?