Waxing places near me
Summertime is bikini season, which means it's time to start thinking about waxing. But where do you even start? Don't worry, we're here to help! If you're new to waxing or just want to find a place to get waxed near you, this post is for you.
We'll share tips on how to find a reputable waxing salon near you and what to consider when deciding on a place.
Let's get started!
Finding a waxing salon near me: What to consider
Choosing the perfect waxing salon near you is not always easy! If you are looking for professional, affordable, and quality waxing services, there are a few things you should keep in mind.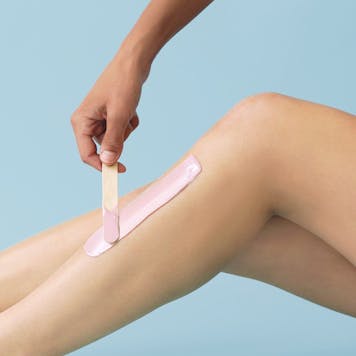 Price
The first thing to consider is the price. How much are you willing to spend on waxing services? Establishing a budget before starting your search will help narrow down your options.
Convenience & Location
The second factor is convenience and location. How far are you willing to travel to get to the salon? What hours of operation work best for you? Decide what time(s) you wish to have your appointment, then choose a waxing salon near you that is convenient to get to and has availabilities that also match your preferences.
Quality
The third aspect is quality. You want to make sure you find a waxing salon that uses high-quality products and employs experienced professionals. This will help ensure you have a positive experience and achieve the desired results. You can read online reviews and ask friends for recommendations to help with this research.
Atmosphere
The last thing to contemplate is the atmosphere of the salon. Do you want a relaxed and calm environment or a more energetic and vibrant one? Do you want a spa-like environment or something more casual? Consider what would make you feel most comfortable and look for a salon that fits your needs.
Also, be sure to consider the friendliness and professionalism of the employees. The waxing specialist should make you feel comfortable and confident!
How to find places to get waxed near me?
A waxing parlour near you can be found in a number of ways. You can check the yellow pages under beauty salons or waxing services, or find waxing places near you by searching online directories or using a search engine such as Google, Yahoo, or Bing.
When using a search engine, one should use keywords such as "waxing places near me," "places to get waxed near me", "waxing salon near me," or "waxing parlour." Finally, one can ask friends, family, or co-workers for recommendations.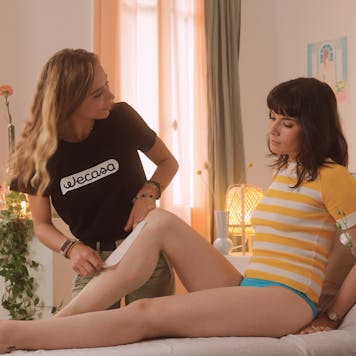 Once a list of potential places has been compiled, it is important to call each establishment and inquire about pricing, hours of operation, and any other pertinent information.
Remember the important factors to consider when choosing a waxing place near you:
Are the hours of operation convenient?
Is the price affordable?
What is the quality of the waxing services?
Is the location convenient?
What is the atmosphere of the establishment like?
Do the employees seem friendly and professional?
Review your list of preferences we made earlier and make sure the salon you choose aligns with what you are looking for. Read online reviews of potential waxing places near me before making a final decision. Once a decision has been made, schedule an appointment and enjoy the benefits of having smooth, hair-free skin!
With a little research, you are sure to find the perfect waxing place near you in no time!
Book a wax in a waxing parlour or choose an at-home wax?
Now that you know what to look for in a waxing salon and how to find one near you, it is time to decide whether you want to book an appointment or wax at home.
Waxing at home can be cheaper than going to a salon; however, it can also be more painful and the results are often not as long-lasting or as good. If you opt to wax at home, it is important to purchase a high-quality waxing kit and follow the instructions carefully to avoid any accidents.
If you would prefer to leave it to the professionals, then booking an appointment for an at-home wax with a mobile beauty therapist is the way to go. A qualified esthetician will have the experience and expertise to give you the best results possible, and all from the coziness and convenience of your own home!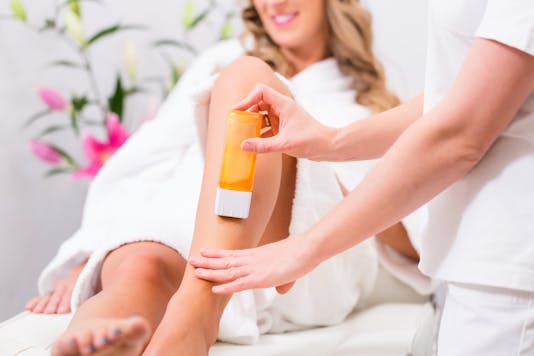 Is Wecasa a waxing place near me?
Wecasa offers at-home waxing services starting at just £8.90. Simply book an appointment online or on the app, and one of our expert waxing therapists will come to you at a time that suits your schedule.
Wecasa also offers other beauty services such as facials, mani-pedis, and eyelash extensions, so why not book a whole pamper day and treat yourself to a little R&R?