What is the best way to find a domestic help near me ?
If you're having trouble finding time to complete household cleaning tasks, you might want to consider hiring some domestic help! Not only is it a great way to keep your house looking spotless, but they can also help ease the pressure of everyday life by assisting with chores and other tasks. But where do you start to look? And how can you find the right person in your local area?  
We've put together this guide to answer all your questions and help you find the right domestic help near you!
What types of domestic help are available near me?
The term "domestic help" can refer to a broad range of services, so it's important to understand the differences between the most common ones so you can choose the best cleaning service for you. Here are a few examples:
Housekeeping: A housekeeper is typically a regular cleaner whom you will get to know on a daily basis and who will be familiar with your cleaning preferences. Whether it's dusting, ironing clothes, or just taking out the trash, it's up to you to discuss with your housekeeper what chores you want done. 
Deep Cleaning: This service is exactly how it sounds! A deep house cleaning service includes sweeping, wiping, vacuuming, and tidying in all required areas. Particular focus is put on bathroom and kitchen cleaning, which includes scrubbing all appliances, the sink, and the bathtub. This service is perfect if you're planning on entertaining guests or want to freshen up your home for the festive season!
Ironing Services: Professional ironing services will come to your home and tackle that big pile of ironing for you! They usually charge by the hour and can handle large quantities of clothes, linen, bedding, or towels. 
Window cleaning: If you can't get around to cleaning the windows, there will always be a local window cleaner available. They have the knowledge, experience, and products necessary to keep your windows sparkling and streak free!
What are the benefits of hiring domestic help near me?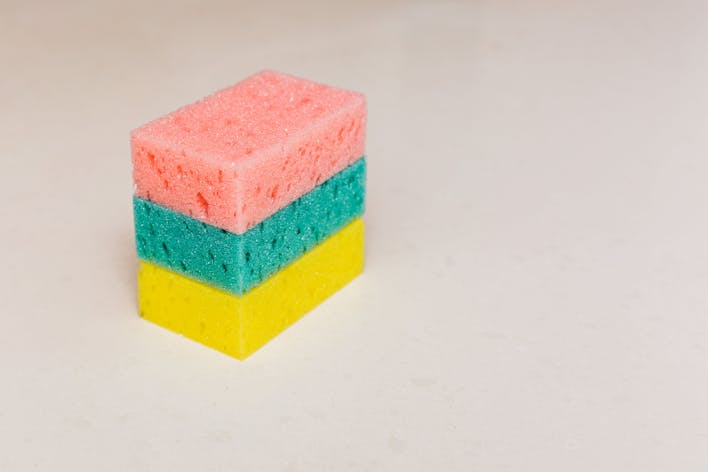 Hiring a housekeeper to help with your domestic chores could be the best decision you ever make! Here are just a few ways you can benefit:
Extra free-time 
There just never seem to be enough hours in the day to get everything done! Hiring domestic help in the form of a housekeeper will certainly take a lot of the household duties off your hands! They will keep on top of the everyday cleaning jobs, help run your errands, or even look after the kids! This gives you a lot more time to concentrate on work, family, or even learn a new hobby! 
A healthier, more hygienic home
No one wants to live in a home full of dust and dirt! If the general cleaning duties aren't performed regularly, your home could even develop harmful bacteria or microorganisms! A dependable housekeeper will ensure your whole house is kept tidy and free from grime and debris at all times. 
Better cleaning results
Hiring professional domestic help will usually yield better cleaning results overall! You might consider yourself a fantastic cleaner, but a trustworthy housekeeper will have many years of experience and know-how. They'll understand how to solve domestic problems, keep those hard-to-reach places clean, and add a level of sparkle to your home you never knew existed! 
Tips for hiring the best domestic help near you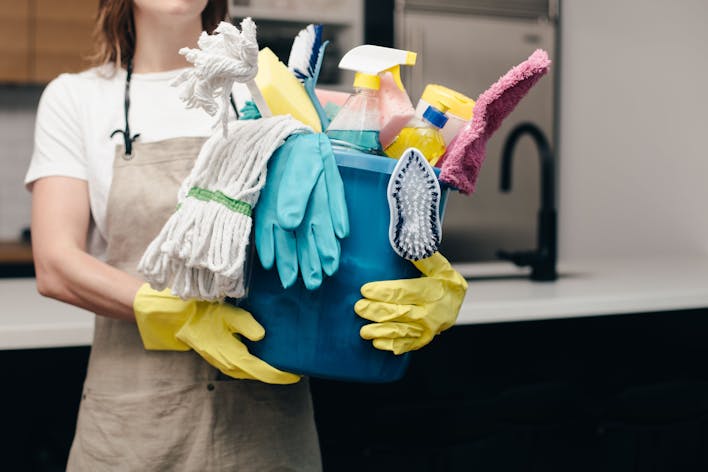 To ensure you make the right decisions when hiring domestic help, we've shared some useful tips below to always keep in mind:
Use Google to find domestic help in your area
Google is a great tool to use when searching for cleaning services or domestic help within your local area. It will pinpoint your location and provide you with recommendations based on the distance to your home. You can also use Google to read reviews, find contact information, and make comparisons between a great range of different cleaning companies! 
Use a reliable company
Your search will likely reveal a large list of home cleaning services in your local area. Consider those that have a strong online reputation and positive reviews; don't simply choose the cheapest, you may regret it later! Additionally, referrals made by friends or family are always the most reliable and trustworthy!
Ask probing questions
Before you commit to a regular house cleaner, be sure to ask questions and gain as much detail about them as you can! What is their prior housekeeping experience? What are their main skills around the house? Can they help with more than just cleaning?
The only way to find out if this is the right domestic helper for you is to obtain as much information as possible before making your decision. Think of it as a sort of job interview!
Define your needs with the helper
Domestic housekeepers are multi-skilled and capable of finishing a variety of tasks quickly! Before they begin working, outline your expectations and what you imagine their role to be in your home. It's important to have a vision and a plan for your housekeeper to ensure they're kept busy, whether it is oven cleaning, doing the laundry, or ironing clothes. We highly recommend making a cleaning checklist so that you and your housekeeper can keep track of what's being completed throughout the week!
How to book a Wecasa housekeeper near you
If you're looking for trustworthy, reliable domestic help at an extremely affordable price, then a Wecasa housekeeper could be the answer to all your problems! They are easy to find, as you can simply use our website or mobile app.
All of our professionals are vetted and verified before they begin work, and each has years of experience in home cleaning. Whether you're looking for a one-off visit or cleaning on a regular basis, our flexible booking process is designed to meet all of your cleaning needs! 
To find the best domestic cleaner in your area, simply follow the link below and enter your address details!