It's that time of year again when mothers across the globe are showered with presents in honor of all they do for their families.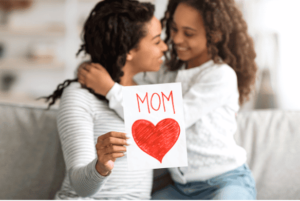 Mother's Day is just around the corner, and if you're looking for gifts that will really wow her this year, we've got you covered!
From flowers and chocolates to spa days and weekend getaways, we've compiled a list of the best gifts for Mother's Day in 2022.
So sit back, relax, and scroll through this page for some inspiration.
For moms that love spending time at home, give them a gift that will make their life easier.
For moms always working hard at home, give them the gift of a helping hand!
For example, a new set of pots and pans is a great gift for a mom who loves to cook.
If your mom loves spending time in the garden, consider a gift like a new lawn mower or an outdoor grill.
And for moms who love their home to be clean and clutter-free, a gift like a robot vacuum cleaner is sure to please.
A moment of pampering and relaxation from the comfort of home
Maybe your mom likes to take things easy on Mother's Day. If that's the case, why not treat her to a day at the spa? A mani/pedi, massage, and facial are sure to make her feel pampered.
And what's even better than a trip to a spa for a mani/pedi or facial? At-home beauty services done by an experienced professional – from the comfort of your living room!
Wecasa beauty therapists are pampering mothers all around the UK this year with our at-home beauty services, including:
Spoil mom this year with a gift she'll love and appreciate – a pampering beauty session at home.
A cleaning service for a month can help them declutter and get their home back in order
Another great gift idea for mom this year is a monthly cleaning service. That way, she can relax and enjoy her day without having to worry about housework.
Cleaning services are a great gift for busy mothers, as they can take the hassle out of keeping a clean home. Plus, they're perfect for those times when mom just needs a break!
Wecasa offers domestic cleaning all around Greater London, starting at just £15.90 per hour. Need an ironing service as well? We've got you covered!
Booking a one-off clean or scheduling regular cleans for a month is a great way to show the mothers in your life how much you love and appreciate them.
A monthly subscription to a food delivery service can help them save time on grocery shopping
If you're looking for a gift that will keep on giving, consider a gift certificate to her favorite restaurant, or a subscription to her favorite magazine or online service.
Another favorite Mother's Day gift this year is a subscription to a food delivery service. That way, she can take the hassle out of grocery shopping and prepare delicious, healthy meals at home without having to spend hours in the kitchen.
If mom has a favorite restaurant that she likes to eat at often, gift her a gift certificate to that restaurant. She'll love being able to enjoy a delicious meal out without having to worry about the bill!
A gift certificate to a local spa can help them relax and rejuvenate after a long week
Last but not least, a gift certificate to a local spa is always a hit with mothers. A day of relaxation and pampering can do wonders for the mind and body, and she'll be sure to appreciate the gesture.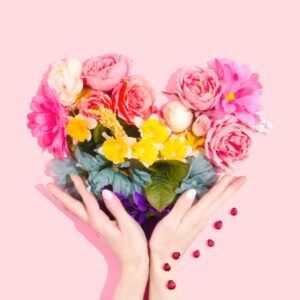 A relaxing massage is always a great gift idea, or consider a facial to help her achieve radiant and healthy skin.
With Wecasa, give the gift of relaxation this year with a massage at-home offered by one of our professional massage therapists.
Our mobile massage therapists are experienced in various types of massage, including:
This Mother's Day, show your appreciation with a thoughtful and unique gift from Wecasa. With Wecasa, you can choose from a variety of at-home services that will leave them feeling pampered and relaxed.
From mani/pedis to deep tissue massages, we've got everything you need to show mom how much you love and appreciate her.
Be sure to browse our selection and find the perfect one for her!