The best cleaning agencies in Manchester
Life in Manchester can get pretty hectic! With work, family, and a bustling social scene, it's easy to forget about the mundane cleaning tasks that need completing around the home each week. 
Luckily, there are some fantastic domestic cleaning companies available to solve all your cleaning problems, no matter how big or small.
Here at Wecasa, we've used our expertise to explain everything you need to know about the best cleaning agencies in Manchester and how to make sure you book the right one every time!
What do the best professional cleaning agencies look like?
Competition for your cleaning custom is fierce across Manchester.
The very best domestic cleaning agencies have achieved their reputation for a variety of reasons.
When researching which cleaners to book, there are a number of factors to consider; we've outlined the most important ones here:
Experience and reputation
To become known as one of the best cleaning agencies in Manchester, experience in the industry is vital.
They will have operated at a high standard for many years and have a lot of positive reviews. Obviously, you want to work with a company that has a great standing in the local community and an established reputation for providing perfect cleaning services!
Offer a wide range of cleaning services 
Another important factor to consider when choosing a cleaning company is the range of services they offer.
Ideally, you want to work with an agency that provides a comprehensive range of cleaning services that can be tailored to meet your specific needs.
The most common services offered by the best agencies include:
End of tenancy cleaning
Deep cleaning
Regular cleaning
Window cleaning
Housekeeping services
Related reading: How much does deep cleaning cost in 2023?
Quality of service
Of course, when it comes to cleaning, quality will always be the biggest factor. You want to work with a cleaning agency that pays attention to detail and is committed to delivering top-notch service every time.
This means using high-quality cleaning products and equipment, as well as employing skilled and experienced cleaning staff who know how to get the job done right! 
Customer service and professionalism
When you hire a professional cleaning agency in Manchester, you want to know that the staff who will be working in your home are professional, experienced, and reliable.
They should be well-trained and trustworthy cleaners who take pride in their work and who are committed to delivering exceptional results with top quality customer service!
How to discover the best cleaners in Manchester
It's all well and good knowing what you can expect from the best cleaning agencies, but how do you go about finding them? We've outlined the most effective methods for ensuring you find the best domestic cleaners in Manchester:
Ask for referrals and recommendations
Possibly the most reliable method of finding the best house cleaning services is through word of mouth.
Close friends, family, or neighbours will provide you with honest feedback about the quality of cleaning and their overall experience using the cleaning agency.
Check online reviews and ratings
The best cleaning agencies will be very highly rated and reviewed online over the course of many years.
Taking time to read through feedback provided by previous customers gives you an idea of what you can expect from the service provided.
Compare prices and value for money
Great home cleaning at an affordable price is vital in today's world. The best agencies will have a clear, transparent pricing structure with no hidden fees.
Before booking the first result that comes back from your search, be sure to compare a range of companies. The cheapest may not always be the best value for money!
Check for availability and flexibility 
With life becoming busier by the minute, it's important to find a cleaning agency that can work with your schedule.
The best cleaning agencies in Manchester should always be able to accommodate your request, no matter how booked up they are! 
Wecasa domestic cleaning in Manchester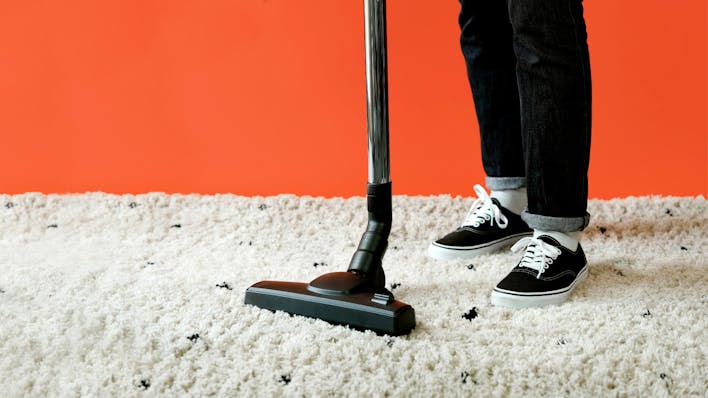 Did you know that here at Wecasa we provide domestic cleaning services across the entire Manchester area?
With years of experience in the industry, we know what it takes to be the best. Firstly, we only work with the best cleaners in Manchester who are highly trained, vetted, and verified before they ever visit your home! 
We also offer a wide range of services, so whatever type of cleaning you require, you're guaranteed to find it with Wecasa! From end-of-tenancy cleaning services to oven cleaning, we've got you covered. What's more, our highly competitive prices will ensure you get the best value for your money every time.
Starting at just £15.90 per hour, you'll struggle to find a better offer anywhere in Manchester!
To book your appointment today, simply enter your postcode below, choose your time and date, and we'll find a local cleaner in your area!