How to find a cleaning job in Manchester?
Are you looking for a reliable and rewarding cleaning job in Manchester? Whether you're looking to clean your homes or offices, Manchester has an abundance of job opportunities available. This guide will walk you through the steps to finding a great cleaning job in Manchester.
With its diverse range of businesses, from small family-run operations to large corporate organizations, finding the perfect cleaning job in Manchester can be easy if you know where to look.

Research different cleaning companies in Manchester
Keeping your home or office clean is an important task that can often be time-consuming and overwhelming. That's why finding the right cleaning company in Manchester is crucial.
By looking at factors such as services offered, pricing, and customer reviews, you can make an informed decision.
With so many options to choose from, it can be difficult to know where to start. Luckily, researching different cleaning companies can help you narrow down your options and find the perfect fit for your cleaning needs.
Check the requirements for each job posting
If you're looking for a career as a cleaner in Manchester, it's important to pay attention to the job requirements before you apply. Each job posting will have a different set of qualifications and experience levels necessary for consideration.
Some might require previous cleaning experience, while others may be open to those without any specific experience but with a strong work ethic. It's also important to note any necessary certifications or qualifications, such as a valid driver's license or health and safety training. Taking the time to review and understand the job requirements can help you tailor your application and increase your chances of landing the job.
Contact the companies directly to get more information about their hiring process and job opportunities
Are you on the hunt for a new job? Sometimes it can be tricky to navigate the job search process and find a company that aligns with your values and goals. One way to get more information about job opportunities is to contact the companies directly. So don't be shy; take the plunge and reach out! You never know where it could lead.
Prepare your resume and cover letter with relevant experience
Preparing a resume and cover letter can be a daunting task, but it is one that is essential for attracting potential employers and landing that dream job. It's important to focus on highlighting your relevant experience – those skills and achievements that demonstrate your ability to excel in the position you're applying for.
This could include previous roles, projects, internships, or even volunteer work that showcases your capabilities and aligns with the requirements of the job you're seeking.
With a well-prepared resume and cover letter, you can stand out from the competition and land the job of your dreams.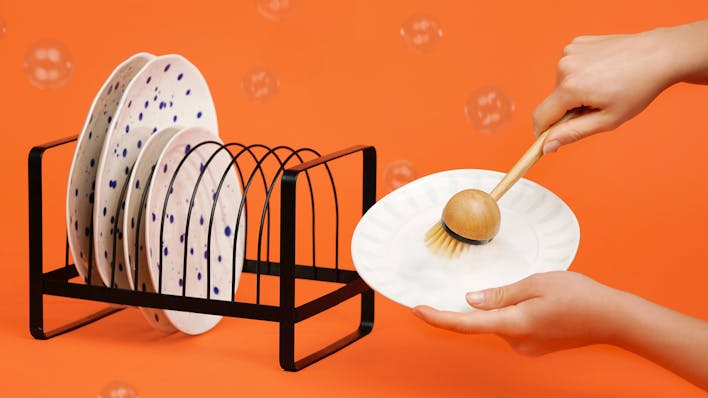 How to get an inside track on available jobs ?
The job market can be fiercely competitive. However, one way to improve your chances is through networking. By attending industry events, joining professional groups, and staying active on social media, you can meet people who can give you valuable insights into cleaning job openings and advice for successfully navigating the hiring process.
Sign up for job-seeking websites to find cleaning jobs in Manchester quickly
Finding cleaning jobs in Manchester can be a challenging task, but signing up for job-seeking websites like Indeed or LinkedIn can make it quick and easy.
These platforms offer a range of job opportunities that are relevant to your skills and abilities, allowing you to find the right cleaning job that suits your needs.
With just a few clicks, you can search and apply for jobs that match your criteria, all from the comfort of your own home.
Whether you're starting your career as a cleaner or looking to take your current role to the next level, job-seeking websites can provide you with endless opportunities to get hired in Manchester.
Working as a cleaner in Manchester
The hourly wage for cleaners in Manchester varies depending on the type of job and experience level. Generally, cleaners can expect to earn an average of £7.83 - £10 an hour, with higher wages available for more experienced applicants.
Where to find clients?
Finding clients is an important part of securing a successful cleaning job in Manchester. While word-of-mouth referrals can be beneficial, you may want to consider joining online platforms that connect cleaners with potential customers.
For example, apps such as Wecasa allow cleaning professionals to showcase their skills and services, making it easier for customers to find a reliable cleaner that suits their needs
Related reading: Download the Wecasa Pro app
What are the benefits to work with Wecasa in Manchester?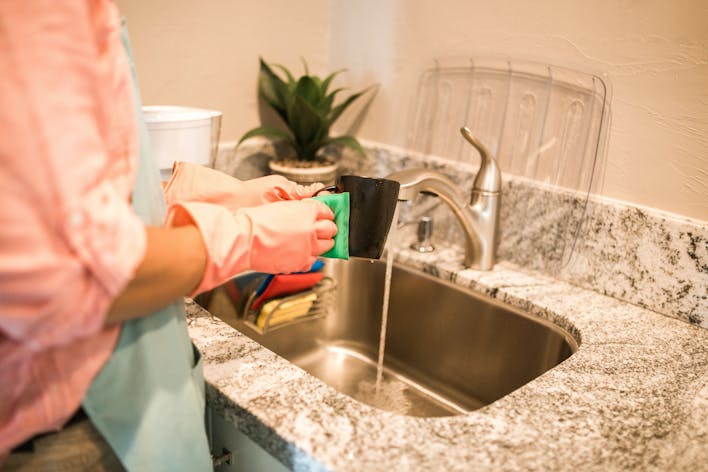 Whether you're a seasoned mobile professional or you're just starting out, Wecasa has a lot to offer. Wecasa will locate clients in your area, assist you in cultivating their loyalty, manage payments and invoicing, and connect you with a community of capable home-based experts.
The goal is to allow you to concentrate on your work and provide your clients with exceptional service!
Being a mobile professional, you may have experienced trouble with clients not paying on time. However, with Wecasa, you don't have to worry about that. We ensure that clients have enough funds in their account to cover the cost of the service as soon as they make a booking. You will be paid by bank transfer, either on a weekly or monthly basis, as you choose, with the payment being debited from the client the day after the appointment.