Bloggers & Instagrammers talk about Wecasa
Ellie's opinion on Wecasa cleaning
"Wecasa strives to help streamline life's daily tasks, make health and wellness services more accessible, and allow self-care time to fit seamlessly into any schedule."

You can read more about her opinion of Wecasa on her blog, MyBaba.
Wecasa mentioned in The Telegraph

Check out the full article on The Telegraph!
Bérangère's opinion on Wecasa cleaning
"The ease of booking and the flexibility on Wecasa is really a very positive point. The reviews left by customers about household helpers make it possible to really feel safe about the recommendations one might expect when looking for someone they trust to delegate the chore of the household. " – Bérangère
On her Dressmeandmykids blog, Bérangère explains the reservation process and the work carried out by Nathalie, Wecasa housekeeper.
Pauline (@break_your_day) is a happy follower of our service!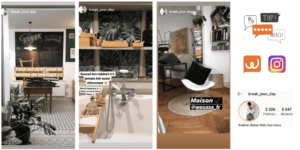 Pauline or @break_your_day on Instagram is one of our regular clients for cleaning services. This working mom likes to call on our housekeepers to save time when her life is going at one million miles per hour!
"A quality service, advice, understanding and very appreciable adaptability." – Pauline
The influencers have tested and approved ✔️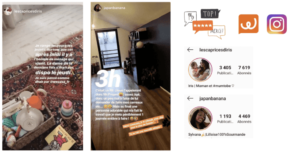 The working moms Iris @lescapricesdiris & Sylvana @japanbanana have also fallen for Wecasa Cleaning. The ideal service to lend a hand to overworked young mothers.
You too have tested and approved Wecasa Cleaning!

Wecasa Home Cleaning in review
Wecasa offers a home cleaning service:
available 7 days a week from 7 a.m. to 10 p.m.
everywhere in London and the Greater London Area
even at the last minute
without engagement!
You have the option of choosing a one-off service or recurring services, depending on your needs. Wecasa Cleaning offers 4 services to meet all your expectations:
Housework
Ironing
Airbnb cleaning
Housekeeping inventory
Wecasa is the benchmark for home services: hairdressing, beauty, massage, cleaning!
Do you want to be tempted by another service but you need advice?