Athletes have long understood the benefits of massage for optimizing their performance. After all, who doesn't love a good rub-down? But what exactly is sports massage, how does a sports massage reduce pain, and what are the benefits of sports massage?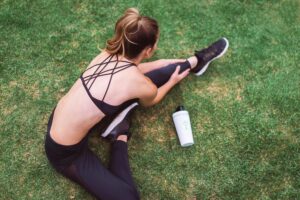 What is a sports massage and what are the benefits of sports massage?
Sports massage is a type of massage that is designed to help athletes and people who work out often recover from injuries and improve their performance. It's a type of athletic massage therapy that uses various techniques to manipulate the muscles and connective tissues in the body.
The massage therapist will use a variety of techniques to stretch and loosen the muscles. The benefits of a sports massage include: increased blood flow, improved circulation and flexibility, and reduced inflammation. Sports massage can be used to treat a wide range of injuries, including sprains, strains, tendonitis, and shin splints. It can also help to prevent injuries by keeping the muscles and connective tissue healthy and flexible.
So whether you're an athlete looking to stay in top form or just someone who wants to avoid a sore back after a workout, a sports massage may be right for you.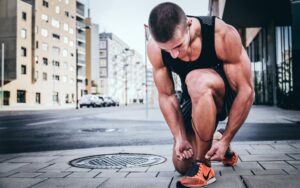 4 facts to know about athletic massage therapy
Anyone who's ever worked out knows the importance of a good post-workout massage. Here are some facts about sports massage that may surprise you:
Sports massage therapists have to be certified in order to practice. This means that they've completed an accredited training program and have passed an exam.
The benefits of sports massage go beyond simply feeling relaxed. Massage can actually help athletes improve their performance and recover from injuries more quickly.
Massage can be used to treat a wide variety of injuries, including muscle strains, tendonitis, and even sprains.
You don't have to be an athlete to benefit from sports massage. If you workout often or are prone to injuries, sports massage can help you recover more quickly and prevent future injuries.
Sports massage vs regular massage: What's the difference?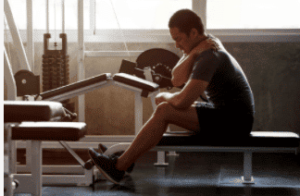 Sports massage is a type of massage that uses specific techniques to help athletes recover from strenuous exercise. The goal is to improve flexibility and range of motion, as well as to reduce inflammation and swelling. It can also help to speed up the healing process for injuries.
Regular massage, on the other hand, is more focused on relaxation. That's not to say that it can't be beneficial for athletes, but the techniques used are different.
However, there are many different types of massages that can help athletes recover after a workout or repair muscle injuries – not just sports massage! Massages like Swedish massage, Thai massage, and deep tissue massage can all be beneficial in improving muscle pain and relieving tension.
Thai and Swedish massages are great choices for athletes who are looking for more general relaxation, while deep tissue massage can help to release knots and tension in specific areas.
Benefits of sports massage: How does sports massage reduce pain?
Sports massages are designed to help the body recover from strenuous exercise by increasing blood flow and promoting muscle relaxation. This can help to reduce inflammation and speed up the repair of damaged muscles. In addition, sports massages can also improve range of motion and flexibility.
Your massage therapist will use a variety of techniques to achieve these goals, including kneading, stretching, and trigger point release. sports massage can be an effective treatment for chronic pain, as well as acute injuries.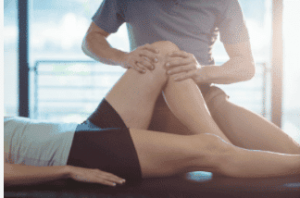 Is athletic massage therapy a good choice for me?
Athletes aren't the only ones who can benefit from sports massage! In fact, people who work out often can also reap the rewards of athletic massage therapy.
Sports massage is a good option for anyone who wants to improve their flexibility, range of motion, and reduce inflammation.
So if you're looking for a way to enhance your workout routine, consider scheduling a session with a licensed massage therapist. You might just be surprised at how much of a difference it makes!
Benefits of sports massage at home with Wecasa
Wecasa offers massage services in the comfort of your own home. Our certified therapists are skilled in a variety of different massage types and techniques, and can tailor a session to your specific needs.
Whether you're looking for a post-workout massage, Swedish massage, or deep tissue massage, we can help you book the perfect treatment.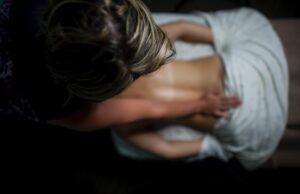 To book an at-home massage with Wecasa:
Enter your postcode and desired service into our online booking system
Select your desired appointment date and time
Enter your debit card details (to be debited after the service is complete)
You're set! We'll connect you with a qualified mobile massage therapist in your area that will arrive at your specified time and location on the day of the appointment.
We offer massages in 60, 75, or 90-minute sessions, so you can choose the time that works best for you. Our prices start at just £64 for a 60-minute massage – and the best part is that we come to you!
If you're looking for a way to enhance your workout routine or simply want to relax and unwind, consider booking a session with Wecasa. We'll bring the massage right to your doorstep!