Temps de lecture :
12
minutes environ
If you've run out of eyelash glue and can't to run to the nearest shop – don't panic! There are several alternatives to traditional lash glue and even DIY methods that will show you how to make your own eyelash glue at home with the things you already have at home, in just a few minutes or less.
Keep reading and find out everything you need to know about how to solve your at home eyelash emergencies – if you're in need of more help contact one of our professional beauticians.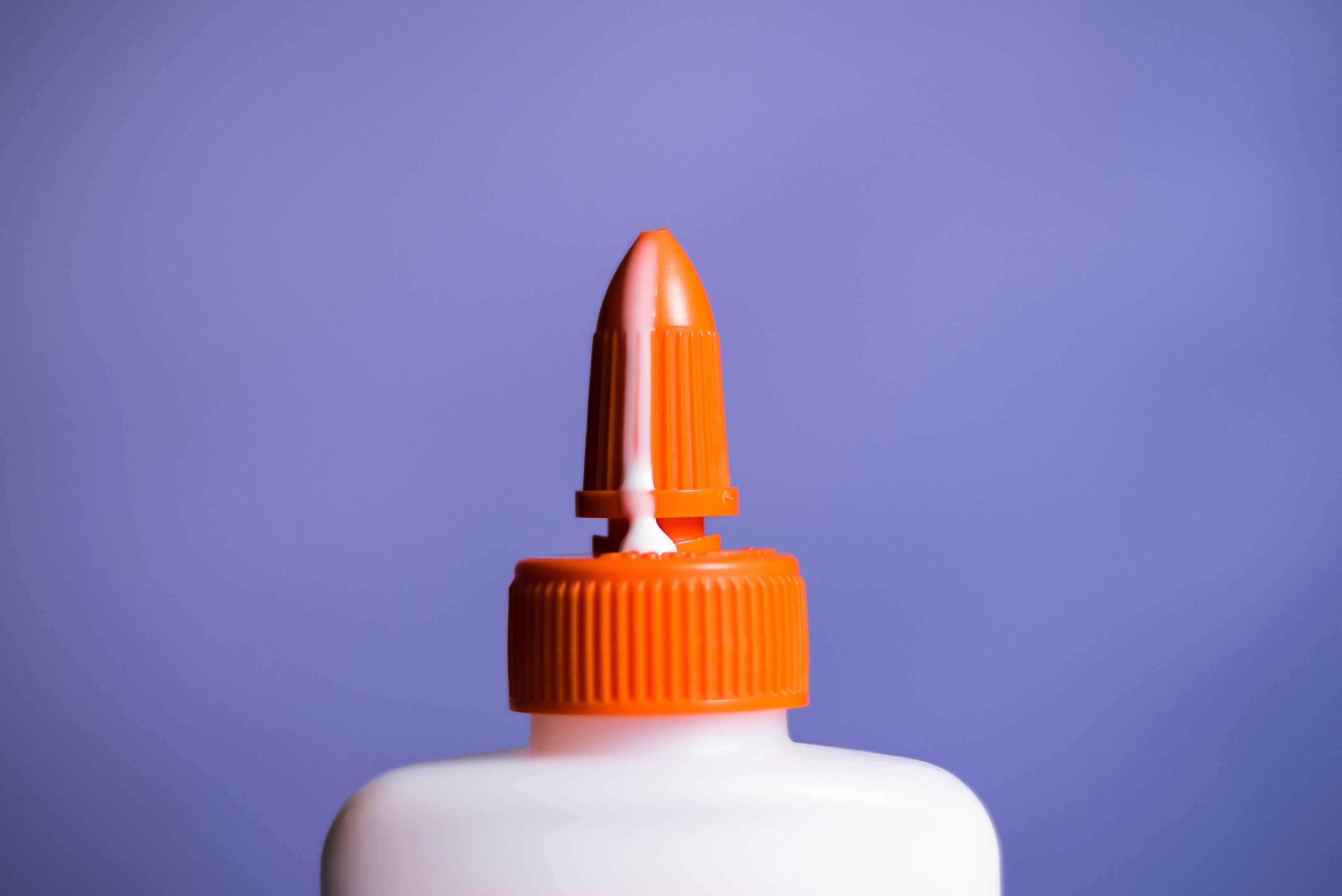 How to Make Eyelash Glue at Home
If you're looking for a more natural way to keep your lashes in place, we definitely recommend to make homemade eyelash glue ! This way, you'll ensure a non toxic method for applying your false lashes. DIY lash glue is the way to go!
Making your own lash glue is surprisingly easy – all you need are a few simple ingredients that you probably already have lying around the house.
Here's what you'll need to make your non-toxic alternative glue at home:
Water
1 teaspoon of Vaseline or petroleum jelly
1-2 capsules of vitamin E oil (be sure to break them open and squeeze the contents into the mix!)
A concealer brush or mascara wand for application. Try to minimize any unwanted movement to ensure that your falsies stay in place!
DIY Eyelash Glue Recipe: Step-by-step
Once you have all of your ingredients ready, follow these simple steps to make your own lash glue:
Combine the water and Vaseline in a small bowl or mixing cup and mix well.
Add the vitamin E oil and mix well again. You'll want to combine the mixture until it turns into a sticky, syrupy consistency.
Use the brush or wand to apply the glue to your lashes as you would with any other lash adhesive.
Let the glue dry for a few minutes before applying your fake lashes.
Clean any residual glue from unwanted areas using a cotton bud or Q-tip and a mild cleanser.
And that's it! Your false lashes should now be secured using your homemade lash glue and looking fabulous!
Just be sure to store it in a cool, dry place when you're not using it so that it doesn't spoil. Leaving your homemade glue out in the open will cause the mixture to turn into a crusty paste that will be difficult to use and may cause eye irritation.
In case of allergic reaction, discontinue use immediately and consult your doctor.
As you can see, making your own eyelash glue isn't too difficult and is a great alternative for anyone looking for something more natural or hypoallergenic. With the right recipe, your homemade lash glue should work just as well as any other type of glue on the market!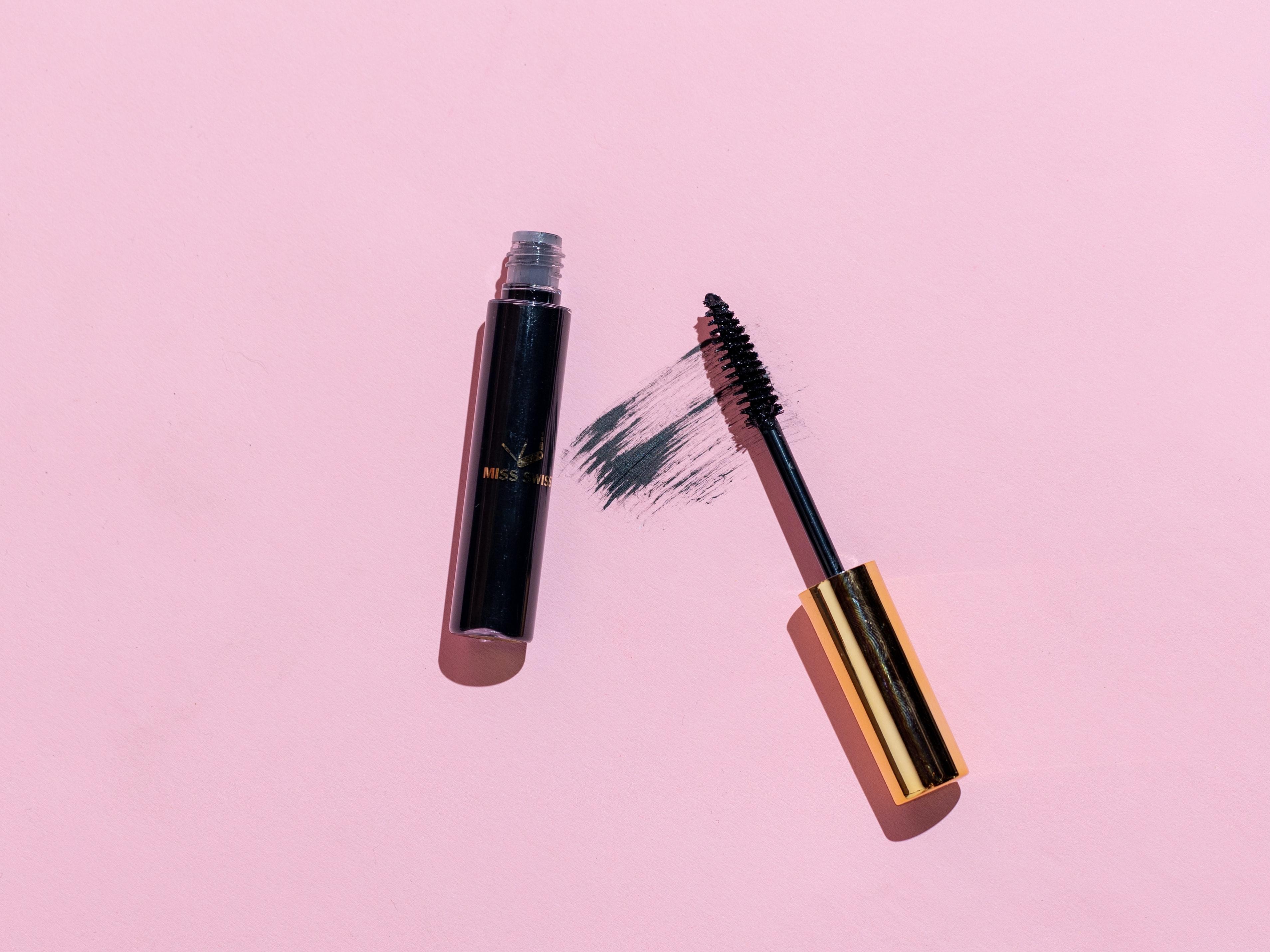 What can I use instead of eyelash glue?
There are plenty of eyelash glue substitutes available on the market, but which one is right for you? It all depends on your individual needs and preferences! Here are some of the most popular lash glue alternatives to consider:
Adhesive Strips
False Lashes with Built-In Glue
Lash Serums
Lash Growth Enhancing Masks
Magnetic lashes
Adhesive strips
Adhesive strips are an easy way to keep your lashes in place. Just pop them on and let the strips do all of the work. Adhesive strips, aren't always a long-lasting solution for keeping your lashes in place, however. They can typically only stay put for around 24 hours before needing to be removed and reapplied
Self-adhesive lashes with built-in glue
Self adhesive eyelashes are another popular option. These lashes come with a small strip of adhesive already attached to the lash band. All you need to do is apply them to your lash line and let the glue dry! The biggest advantage of self-adhesive eyelashes is that they're usually much easier to apply than traditional false eyelashes. However, they don't always provide the most natural look, and they can be a bit messy to remove.
Lash serums
Some companies are now creating lash serums that claim to keep your lashes looking healthy, strong and full for longer. These lash growth serums typically contain natural ingredients like oils and vitamins, making them a great option for those with sensitive eyes or allergies! These serums can create fuller looking lashes so that you don't have to rely on falsies – you can just use your eyelash curler, apply mascara and go!
However, it's important to note that lash serums won't necessarily help your lashes stay in place. For that, you'll need a separate lash glue or adhesive strip.
Lash growth masks
Lash growth enhancing masks are another option to consider if you're looking for something to keep your lashes looking full and healthy. These masks are usually made with natural ingredients like bamboo, green tea and ginseng, and they claim to help promote lash growth. Just like with lash serums, however, you'll need a separate lash adhesive if you want your lashes to stay in place.
Magnetic eyelashes
Magnetic eyelashes are a great alternative option to eyelash adhesives, as they don't use the standard lash glue that most eyelashes need. It's fairly easy to apply magnetic eyelashes, and they provide a really natural look and they won't cause any damage to your natural lash line. Best of all, magnetic eyelashes don't leave a sticky residue like latex glue often does!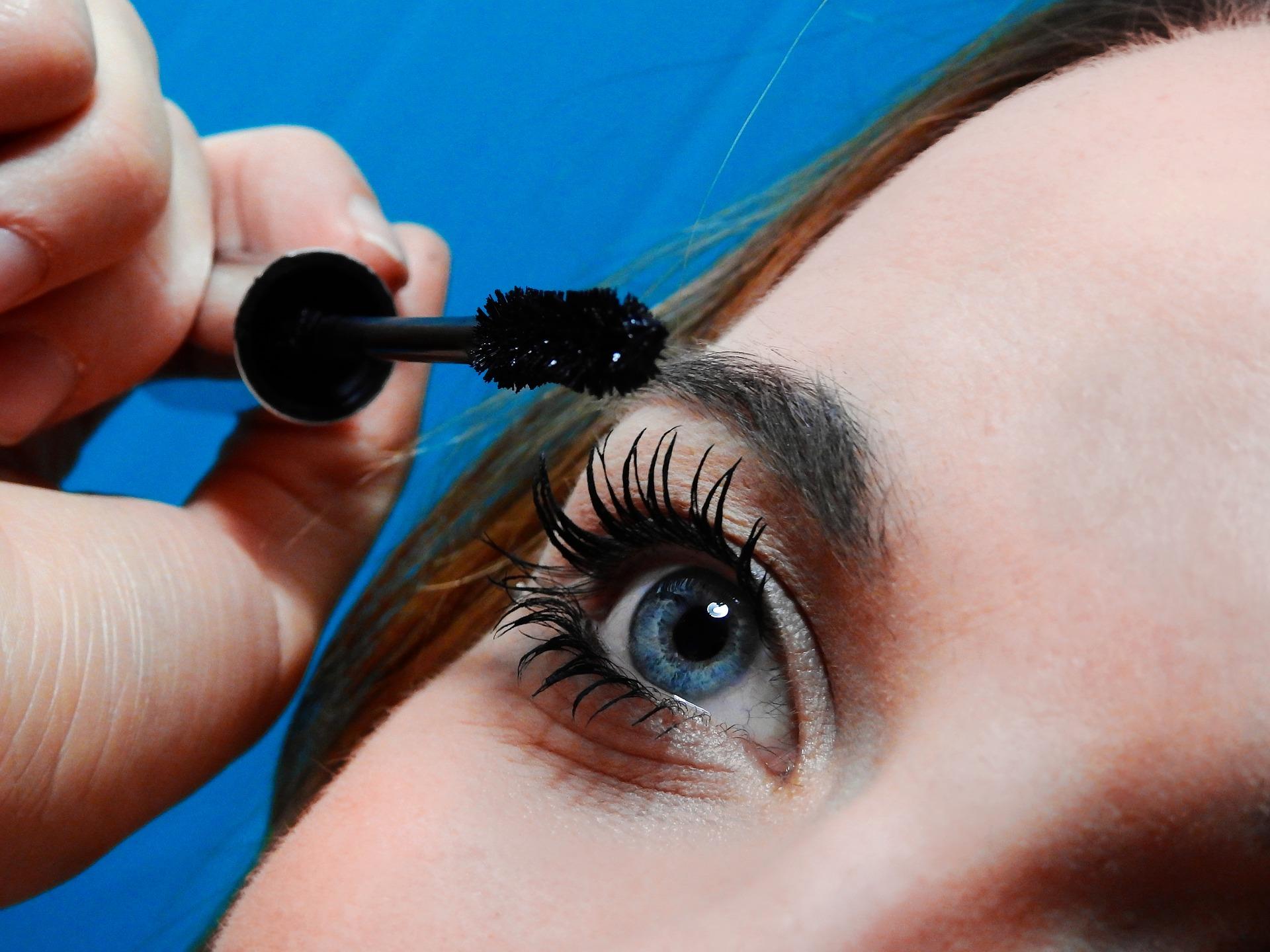 Can Mascara be used as eyelash glue?
Mascara is not a great option for eyelash glue. It typically only stays put for a few hours at most, and it can be very messy to apply!
Can I use nail glue for eyelashes?
Nail glue is not a good option for eyelashes. It's very strong and can be very difficult to remove, which can damage your lashes. Nail glue also contains some harsh chemicals and dangerous ingredient that can be irritating and even damaging to your eyes.
Can I use regular glue for fake eyelashes?
No – you should absolutely never use regular glue or super glue for fake lashes! Not only is it incredibly difficult to remove, super glue can also damage your skin and cause serious irritation to the eyes and is just downright dangerous. Always opt for a gentle, hypoallergenic lash glue instead.
There are plenty of different solutions when it comes to choosing an eyelash glue alternative. If you're still struggling with using traditional lash adhesive, consider making your own DIY eyelash glue at home. Homemade glues, if made correctly, can work just ask well as authentic glue found in stores!
Are Eyelash Glue Alternatives Effective?
There are plenty of eyelash glue alternatives available on the market and recommended on beauty blogs, but do they actually work? The short answer is: it depends. Some of the more popular lash glue substitutes, like adhesive strips and false lashes with built-in glue, can be just as effective as traditional lash glues. But not all substitutes provide the same long-lasting results.
There are plenty of alternatives for eyelash glue available online, in shops or drugstores. These range from simple, quick-fix solutions to long-lasting glue options that will keep your lashes in place for days at a time. When looking for lash glue alternatives, the key is to do your research beforehand. Make sure you read reviews and try out different products until you find one that works best for your lashes!
If there's anything we've learned from this post, it's to be prepared with a backup plan – just in case your at home lash glue doesn't quite cut it, and whatever you do, don't use regular glue!
Homemade Eyelash Glue: Yay or Nay?
There are plenty of reasons why people might want to create their own lash glue instead of using the store-bought version: Maybe you're allergic to the ingredients in some of the commercial name-brand lash glues, or perhaps you're just looking for a more natural way to keep your lashes in place.
On one hand, you'll be able to create a glue that has exactly the right ingredients for your lashes. If you're allergic to certain chemicals or want something more natural, this is the way to go. By making your own natural lash glue at home, you can be sure that your natural eyelashes won't be exposed to any artificial preservatives that could cause allergic reactions or irritated eyes.
On the other hand, making eyelash glue on your own can be tricky. If you don't add the right ingredients or don't mix them properly, your glue may not work as well as the store-bought kind.
If you're low on time and can't head to the shops for a new bottle of lash glue, then making your own is definitely worth a try. But if you have the time and money to spare, we recommend sticking to the tried-and-true store-bought versions.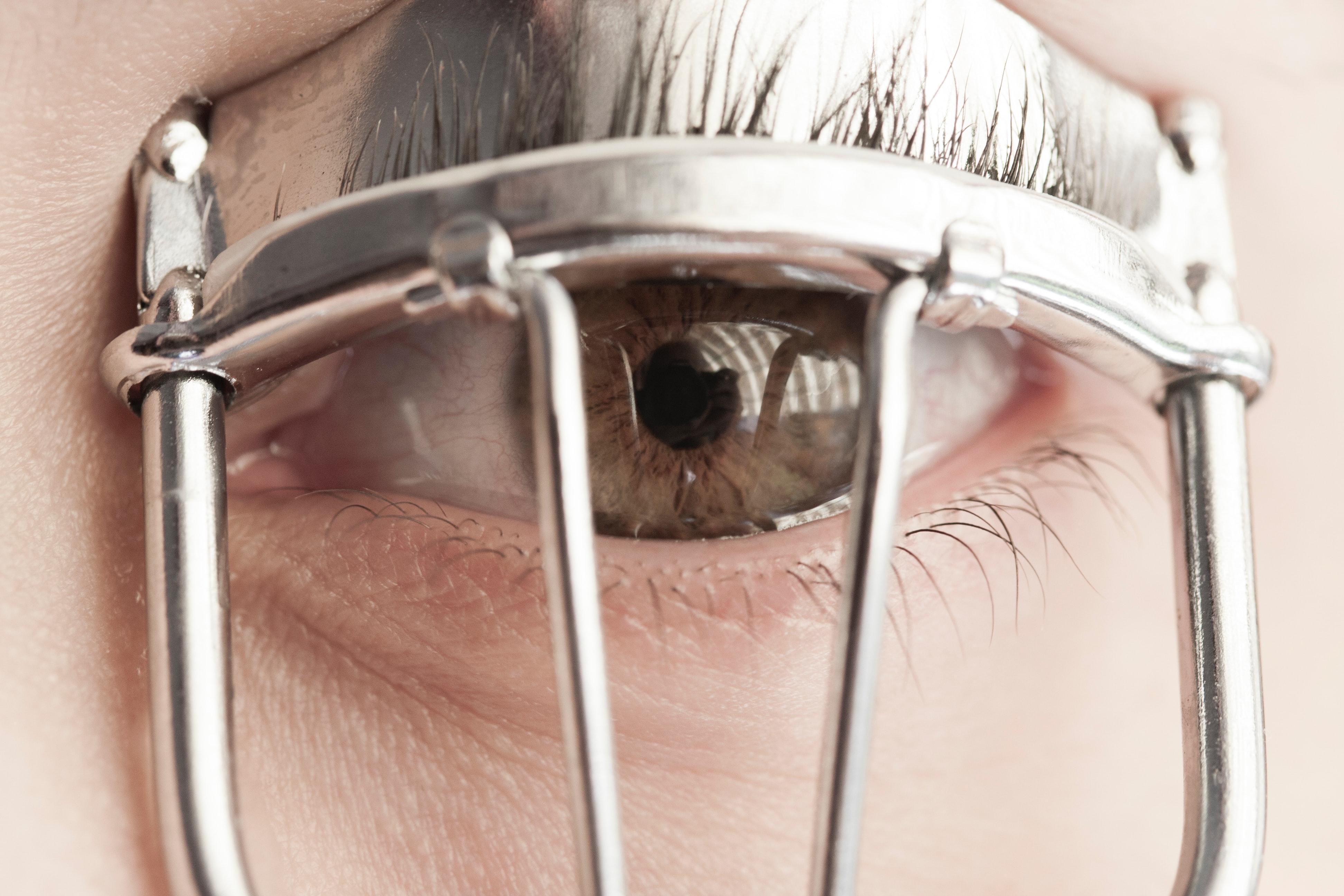 Should I get Eyelash Extensions instead?
Eyelash extensions are a popular beauty treatment that many women turn to in order to get longer and thicker lashes without having to rely on mascara or false eyelashes. If you're considering getting lash extensions, it can be a great way to enhance your natural lashes without having to apply fake eyelashes everyday.
Eyelash extensions are individual lash clusters that are attached to your lash line using a special adhesive. They typically last anywhere from 4-6 weeks, which means you don't have to worry about applying false eyelashes or mascara every day.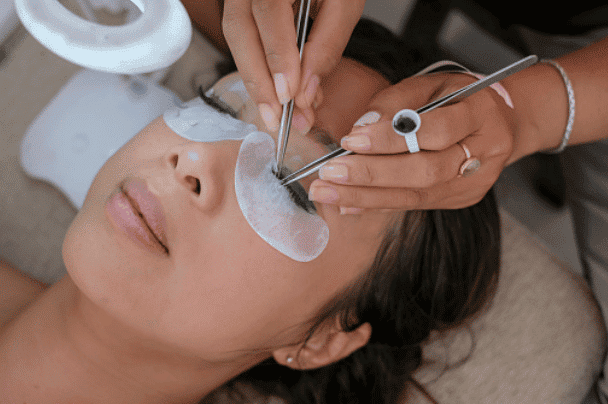 Individual eyelash extensions are applied by an experienced lash artist using a specially-created non toxic glue that is properly formulated to make your eyelashes durable and long-lasting. Lash extensions come in different styles and materials, so you can choose the look that's right for you.
What to know before getting eyelash extensions
There are a few things to keep in mind before getting eyelash extensions, such as the length of time it takes to apply them and the cost.
Lash extensions can take up to 2 hours to apply, so be sure to factor that into your schedule!
They also require regular upkeep, meaning you'll need to go back every 4-6 weeks for a touch up.
The average cost of lash extensions ranges from $100-$200, although it can be more or less depending on the salon you go to and the type of lashes you choose.
Eyelash extensions can be a great way to achieve longer, thicker lashes without having to wear false eyelashes or mascara every day. Just be sure to do your research and find a reputable beautician in your area before getting them done!
Wecasa eyelash extensions are done by experienced beauty therapists and lash professionals all over London, Manchester and Birmingham! From classic eyelash extensions to Russian volume or Hybrid, you'll have the choice of which style suits you best. The best part is that Wecasa mobile lash therapists come to you, so you can get your lashes looking fabulous in the comfort of your own home.
Your eyelash emergencies, solved
As you can see, running out of eyelash glue is not the end of the world! There are several options for you including self-adhesive eyelashes or trying out magnetic lashes, and now you even know how to make eyelash glue with a few everyday household ingredients. And if all else fails, getting individual false lashes placed by an experienced lash tech is a great way to go to get thicker and longer lashes without having to rely on mascara or other falsies.
So whether you choose to DIY your lash glue, go with false eyelashes, or opt for eyelash extensions, you can achieve the look of lush, long lashes in no time!
Elevate your wellness lifestyle with Wecasa Club, a unique membership programme that brings premium home services to your doorstep. Enjoy a year-long 25% discount on a range of services, from hairdressing to beauty treatments and massages. Club membership also grants you exclusive offers and invites to join a community that values wellness and convenience. Join Wecasa Club today and transform everyday living into a wellness journey.