If you are reading this article, then you probably want to find a mobile hairdresser near your house.
Mobile hairdressing is convenient because it allows you to get more of the services that you need without having to go anywhere or book an appointment with a professional in a salon. Here are some tips for finding out how to receive all these services at home.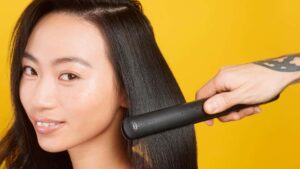 Why use an at-home hairdressing service?
As mentioned above, there are many reasons to use an at-home hairdressing service.
One reason is that you don't need to find parking anywhere near where your appointments are held, which can be very difficult in larger cities that have limited parking space.
Another reason is that it allows the professional to come right into your home and brings all of their equipment with them to provide you the service without you having to spend extra time and money on renting a chair. In addition, mobile hairdressing is great for those who have trouble getting around as well as those who want to take care of multiple things at once.
Read more: 3 Reasons to choose a mobile hairdresser
How to find a mobile hairdresser near me
Now that you know why to hire a mobile hairdresser near me, here are some tips for finding one.
Call your friends and family for a referral:
One of the best ways to find out about mobile hairdressers is asking around. If you have any friends or family that use services like this, then they will be able to recommend someone in your area that does great work for them!
You can also ask people at the salon or barbershop where you currently go if they know of anyone nearby.
Look up "mobile hairdressers near me" on the internet:
The internet is an amazing tool for finding anything under the sun, and mobile hairdressing is no exception. You can look up "mobile hairdresser + your town" or "mobile salon + your town" and see what options come up.
Search through online directories:
You can also try looking on websites that list mobile hairdressers in your area and then hiring them to come to you! These directories can be found easily by searching "hairdresser near me."
Look at the businesses around you:
Finally, you can try searching for mobile hairdressers by looking at the advertisements in local business directories and checking out their websites.
Finding a mobile hairdresser near me in London
Looking for a home hairstylist in London?
Wecasa provides home hairstyling, beauty, massage, and domestic cleaning services 24/7, all throughout London and the Greater London area!
Wecasa hairstylists are dedicated to your satisfaction and we only hire the best professionals, making sure that you receive a high-quality service guaranteed. You can book online to schedule an appointment with one of our mobile hairstylists.
Wecasa is now available wherever you are in London—whether you're at home, work, or just want to experience some of the best hair care London has to offer!
Read more: Wecasa hairstylist reviews
As you can see, finding a mobile hairdresser near me is easier than ever. No matter what your needs are when it comes to finding a mobile hairdresser near you, there's an option that will work perfectly!
Just start with these tips and you should be well on your way to getting the incredible services that come along with having a mobile hairdresser come to your home!