Are you looking for a housekeeper for a one-off or recurring house cleaning service but you don't know how to go about it? You are in the right place ! From research to the organization of an interview to the final choice through the service providers, we give you 5 tips to choose your cleaning service.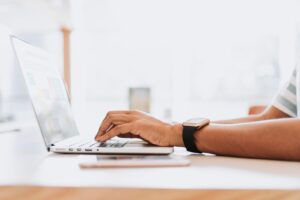 1. Clearly define your household needs
Before finding and choosing a domestic cleaner, it is essential to define your cleaning needs in order to find the house cleaning service adapted to your situation. So start by listing all the rooms in your apartment or house as well as all the tasks that you want to entrust to your housekeeper. This can be dusting, cleaning floors, walls, bathrooms, kitchen, doors and windows or even ironing . Depending on the size of your home and your expectations, you will have an idea of the cleaning frequency (occasional or regular cleaning service) and the budget to be expected.
Read more: How to choose the best cleaning service for my household needs?
2. Consult several profiles of housekeepers or domestic cleaners
Once you've listed your needs, it's time to start looking for your home help. To do this, do not hesitate to consult several profiles in order to compare the different services available to you and thus choose the one that suits you. For example, some individuals will be more sensitive to discreet housekeepers while others will favor a more user-friendly working environment. In the same way, some expect a man or a cleaning lady to respect the instructions perfectly, while others are more sensitive to taking initiative.
Read more: Looking for a domestic cleaner? How to find the rare pearl
If you are looking for a cleaning service online (on advertising sites or via service providers such as Wecasa), the ideal is to refer to the opinions issued by other customers in order to get an idea of each profile.
3. Establish a bond of trust during an interview
After having selected a few household help profiles, you can offer them a first interview in order to get to know each other. Because it is not easy to leave your keys to a stranger, this interview should allow you to establish a bond of trust with the candidate. This is the time when you can present the list of tasks you want to give to the housekeeper. Also remember to prepare a list of questions to find out about your working methods (experience and references, organization, cleaning products used, etc.). As you can see, this step is essential to learn more about their know-how, but also and above all about their interpersonal skills!
Read more: What tasks can my domestic cleaner do?
4. Schedule a test period
Following the various interviews, you can choose the person who best meets your expectations for a home cleaning service. In order to assess the latter's skills, offer her a one-off session or a test period before hiring her for a regular cleaning service. For this first session, we advise you to stay on site in order to be able to answer all the questions of the household help and to accompany him as it should be. The opportunity also to carry out an assessment at the end of the service to know his feelings and adjust the missions if necessary.
5. Use a service provider or online platform for freelancers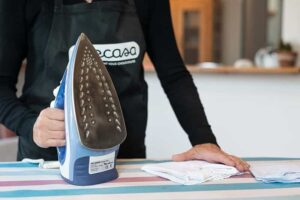 You don't have time to research and choose your cleaning service? Are you afraid of making a mistake and not finding someone you trust? You don't want to waste time with administrative procedures? The best solution is to use a service provider like Wecasa!
At Wecasa, housekeepers are cleaning and personal service professionals . In addition, Wecasa housekeepers are selected according to several criteria, namely:
They must have an independent professional status
They have at least one year of household experience
They are subject to a reference check as well as a criminal record check
Another advantage of using Wecasa household helpers is that there is no commitment period. In other words, whether it is one-off or recurring house cleaning services, you have the possibility to cancel the services free of charge up to 24 hours before but also to change the provider, modify the schedules, add or delete the hours of service. work… In other words, you decide!
Please note : all Wecasa home cleaning and ironing services are insured by Axa in the event of material damage and bodily injury. Get started with confidence!