Yes, we know that you have a long list of things to do: cleaning, ironing, washing windows… Ouch! How about delegating some of these tasks? Why not entrust your household to a home cleaning service?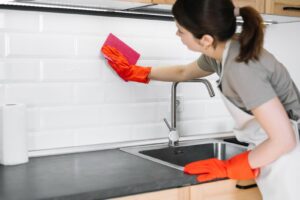 In this article, we've taken stock of the questions to ask yourself in order to choose your home cleaning company.
What are the services that a home cleaning company can provide?
There are a number of home cleaning services that can be booked through a specialist company. You have the choice.
The home cleaning company can send professionals to your home to do the housekeeping tasks you need most. This can be for example:
ironing
window cleaning
an end of tenancy cleaning
cleaning before a party
cleaning the pool enclosure
an Airbnb household
cleaning the veranda
floor maintenance/cleaning
weekly cleaning at your home
an overall cleaning for a person with reduced mobility
Because a home cleaning company is flexible to make your life easier, you can also request tailor-made services.
?Note: some companies specialize in one type of cleaning (cleaning before work, home ironing, etc.). You can therefore choose the company according to the services it offers.
How do you know if a home cleaning service company is reliable?
The housekeeping professionals who come around when you book a home cleaning service are experts.
Thus, they have the knowledge to clean with the right tools and products depending on the cleaning surface. They will clean your screens, your furniture, your windows, even your floors without risking damaging them!
If you are unsure of where to turn, you can do your research with the cleaning companies near you. You can rely on reviews left by other customers if they are visible on the internet.
At Wecasa, for example, our home cleaning service is designed to make your life easier from A to Z. Our customers pay us back: we have an average of 4.9/5 on cleaning services.
Our professionals are rigorously selected. Know-how and high standards are two strong values ​​that our household helpers all share!
You can delegate your household chores with confidence. ?
What products do home cleaning service companies use?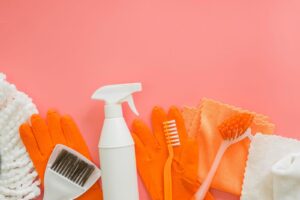 Don't hesitate to inquire about the products used when you call on a home cleaning service! This can help you make up your mind and choose the company that uses the products you prefer.
Indeed, it is important to know the cleaning products that will be used to make your home shine so that it does not represent any danger for the members of your family. Worst case scenario, you can simply ask your housekeeper to use your products.
If you don't have any special requirements and if the use of traditional professional products suits you, this will be the easiest.
You can also use a home cleaning service company that favors ecological products. For example: one that uses natural products like black soap, baking soda or white vinegar.
Wecasa home cleaning service: what are its advantages?
You will love delegating your household chores to individual home cleaning professionals!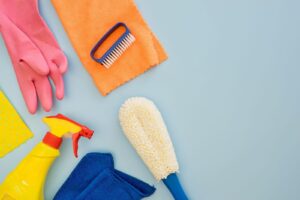 With Wecasa, it is very easy to book a cleaning session: for a one-off cleaning or for a recurring cleaning. Our home cleaning service is for everyone! No matter where you live, whether in a house or an apartment, Wecasa household helpers can be found everywhere.
As a bonus, with Wecasa, you can enjoy many advantages:
You will receive quality advice and service to meet your home cleaning needs
You call on professionals who live near you: playing the proximity card is always a good idea! Especially when it allows you to book your cleaning in less than 24 hours
You don't have to worry about payment or an employment contract: everything happens through the app or our website in minutes
You know directly how much it will cost you and the service is available 7 days a week
So, ready to make your home interior shine and finally free yourself?